Semper Fi doesn't go around bragging, but we must share our recent accomplishments because our team deserves so much credit for our recent accolades. In October 2022, we won three North Carolina Home Builders Association STARS awards and four WNC STARS awards from the Builders Association of the Blue Ridge Mountains. Our recognitions include the following:
To demonstrate how a renovation means more to us than the details on a spec sheet, here's the story behind the Koppenaal's home. Can you guess which award this reno won us?
Buying a 1960's ranch in Old Fort, North Carolina, will come with problems, but the transplants from Charleston, South Carolina, weren't expecting all the issues that arose. For that matter, neither was the experienced team at Semper Fi. However, they managed to adhere to a tight budget for a whole home remodel, perfect the outdated home, and more than satisfy the Koppenaals.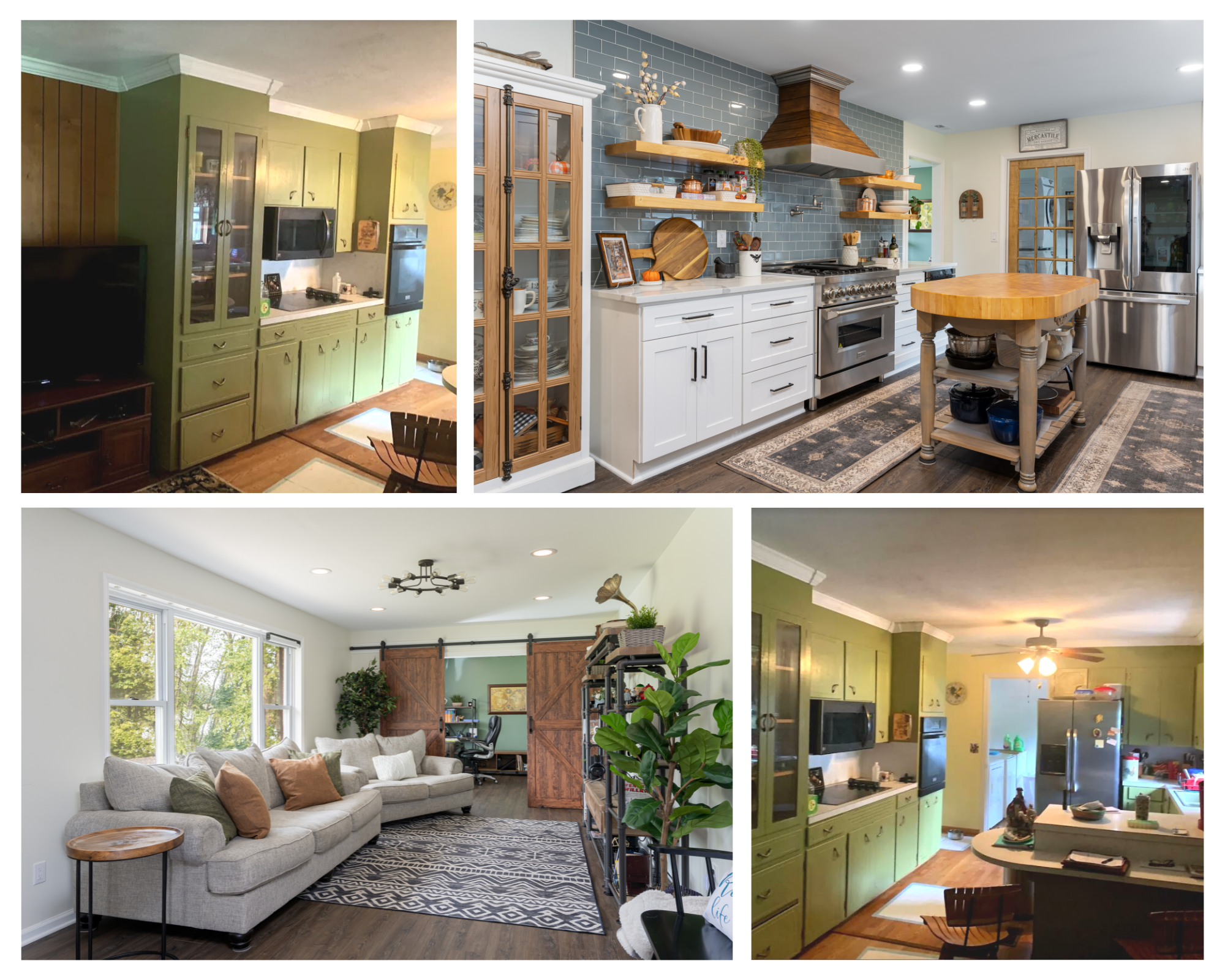 What the homeowners and Semper Fi identified as primary goals included:
Combining two rooms to create a dream master bedroom with a stunning view

Upgrading the electrical system to increase the insufficient 150-amp service

Redesigning the master bathroom

Creating a streamlined, modern, functional kitchen

Remodeling a garage-turned-office into a bonus room
One of the most important updates for the homeowners was the creation of a master bedroom that included a large window that looked over their newly acquired pastoral view. The original design was too small, with a view of the bathroom and poorly manufactured storage. To achieve this, Semper Fi had to create and install a custom-engineered beam to carry the roof load and open a wall to create a large beautiful space. 
A homeowner can't enjoy an upgraded master bedroom without a matching bathroom remodel. When the homeowners purchased the house, the room was in disarray with peeling linoleum, a discolored tub, and 60's-style wallpaper. The master bathroom now has a double vanity and subway-tiled shower with a nice, fabricated black pan. All these details resulted in a fresh, clean, and stylish feel. 
The home's kitchen reflects a significant improvement. It had outdated appliances, a lack of storage space, an unattractive paint color, and a cumbersome bar. Semper Fi installed a new gas line for the gas stove and a new retractable pot filler to improve this room.
The new design also includes the following:
New cabinets with full overlay door and drawers

Microwave and a sink base

Double trash pullout

Tray divider above the oven

Custom tile backsplash

Custom fabricated hood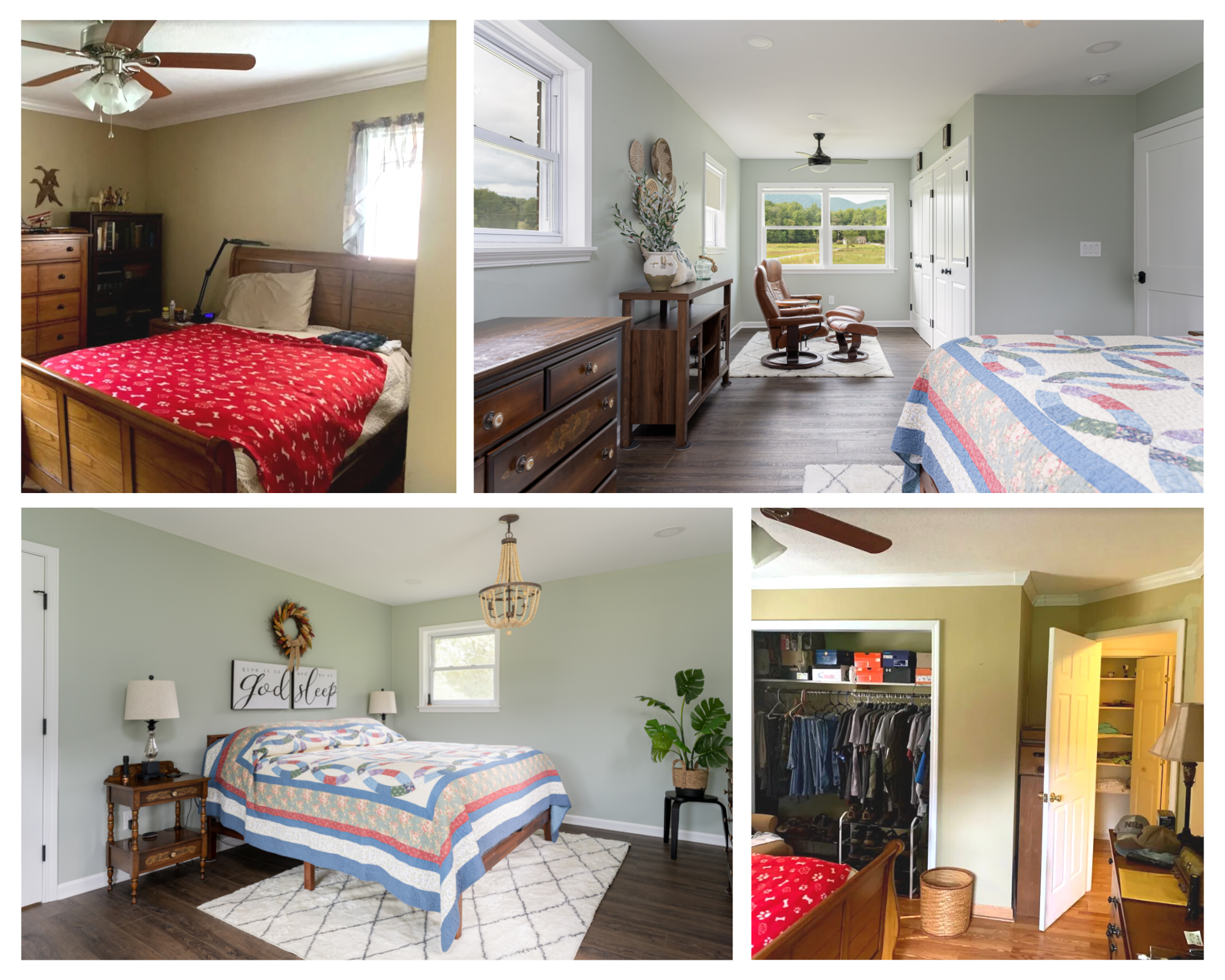 When the team started the garage remodel, they were shocked to discover termites had significantly damaged the exterior wall. Semper Fi removed all the damaged framing and paneling from the inside without damaging the exterior brick veneer before the initially planned work could be started. Next, they installed a new pressure-treated baseplate bolted to the existing slab. Once accomplished, the team pulled up the carpet, replaced it with plank cork flooring, and added attractive paneling to the walls, truly converting this former garage-turned-office into a homey den. 
This home's remodel entailed many more touches. Some were laborious, like popcorn ceiling scraping and fireplace removal from one room. Others highlight their ability to work with clients, like incorporating personal selections such as a chosen sink. Items like this may not be in the original scope, but finding ways to incorporate them is paramount. For Semper Fi, it's about total client satisfaction, communication, and integrity.