Even the best home cooks can only be so inspired in a kitchen that has olive green appliances and a peeling linoleum floor. So why put off that kitchen remodel you've been considering? If it's the expense, whatever you do, don't decide to DIY this home improvement project. 
Even the tiniest kitchen update can go awry and end up costing way more than anticipated. Instead, let's consider how you can get the kitchen every chef deserves within a budget you can afford.
What's In A Kitchen Remodel?
That's up to you. What do you want in your kitchen? Optimally, a renovation is done in one fell swoop. You update the cabinets, countertops, flooring, appliances, backsplashes, faucets, etc. at the same time. This total overhaul method ensures comprehensive consistency of products, color, and finishes. However, the price tag can be unrealistic for many. So, how do you need your kitchen to perform?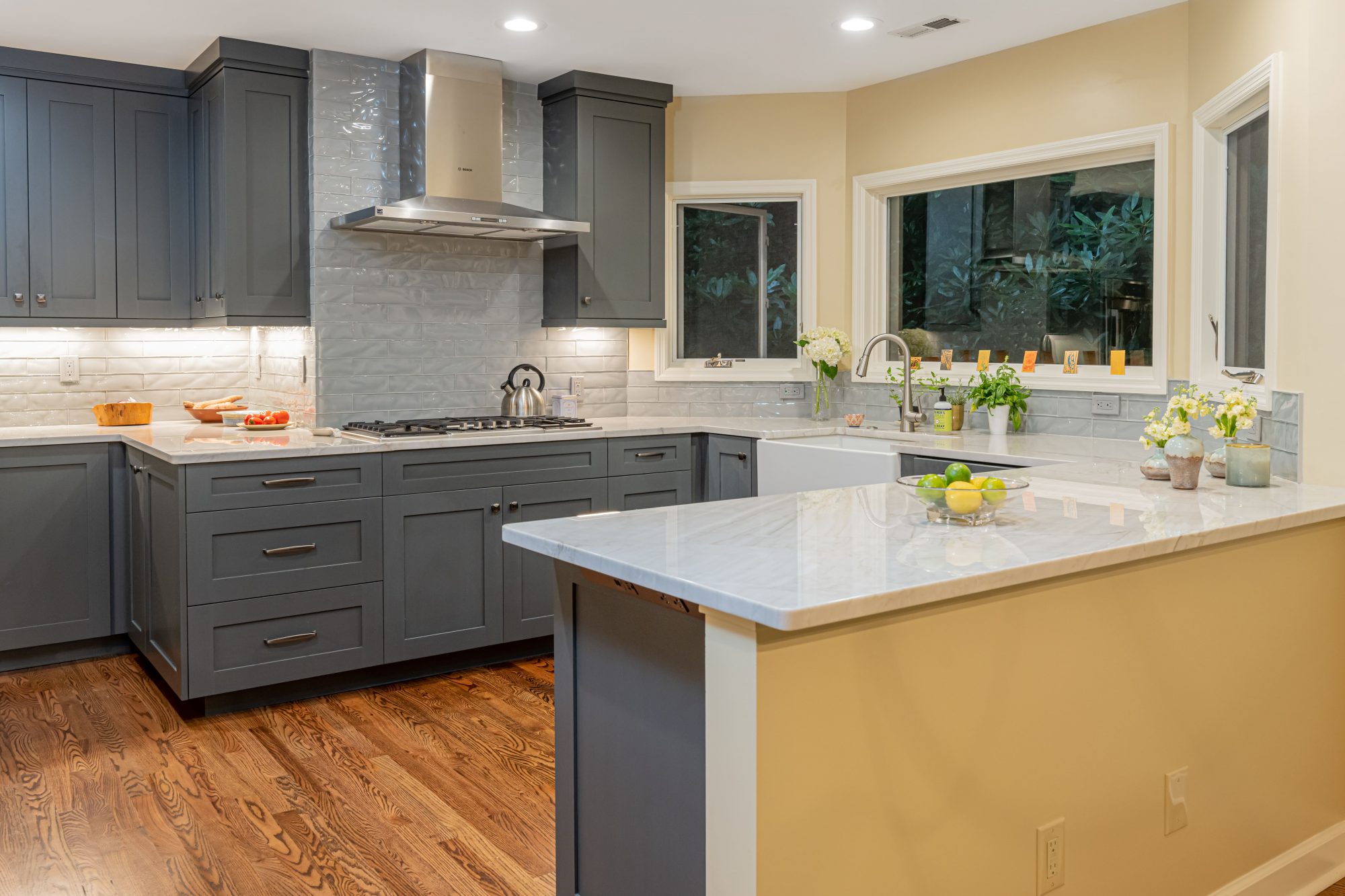 These 5 Questions Reveal Your Perfect Kitchen*
Knowing how your family uses the kitchen is crucial to the design. Rather than relying on how you want it to look, focus on how it should function. From there, start finding the designs you like. Let the needs inform the aesthetics.
Ask Yourself
How many chefs usually work in the kitchen?
a. Two, maybe more (including guests and kids).
b. Only one person cooks at a time.
c. None.
2. What's your cooking style?
a. Serious: Cooking and entertaining at home is how we unwind.
b. Laid-back: Dinner most nights is a casual affair; holidays are when we cook for a crowd.
c. Nonexistent.
3. Who else hangs out in the kitchen, and what do they do there?
a. On weekends the place is party central.
b. The whole family seems to do everything but sleep and play soccer there. It's a game room, TV room, office, and kitchen all rolled into one.
c. If it weren't for the beer and microwave dinners, the kitchen would get no use at all.
4. How important is easy cleanup?
a. Not as important as the high-BTU burst I get from unsealed stove burners.
b. The room sees too much activity for surfaces to need coddling. It has to clean up fast.
c. What I really need is a recycling system for paper, plastic, and glass.
5. If you could splurge on one luxury, what would it be?
a. A six-burner Viking range with electric ovens.
b. A built-in computer desk where the kids can go on-line and I can pay bills.
c. Ever hear of a self-cleaning microwave?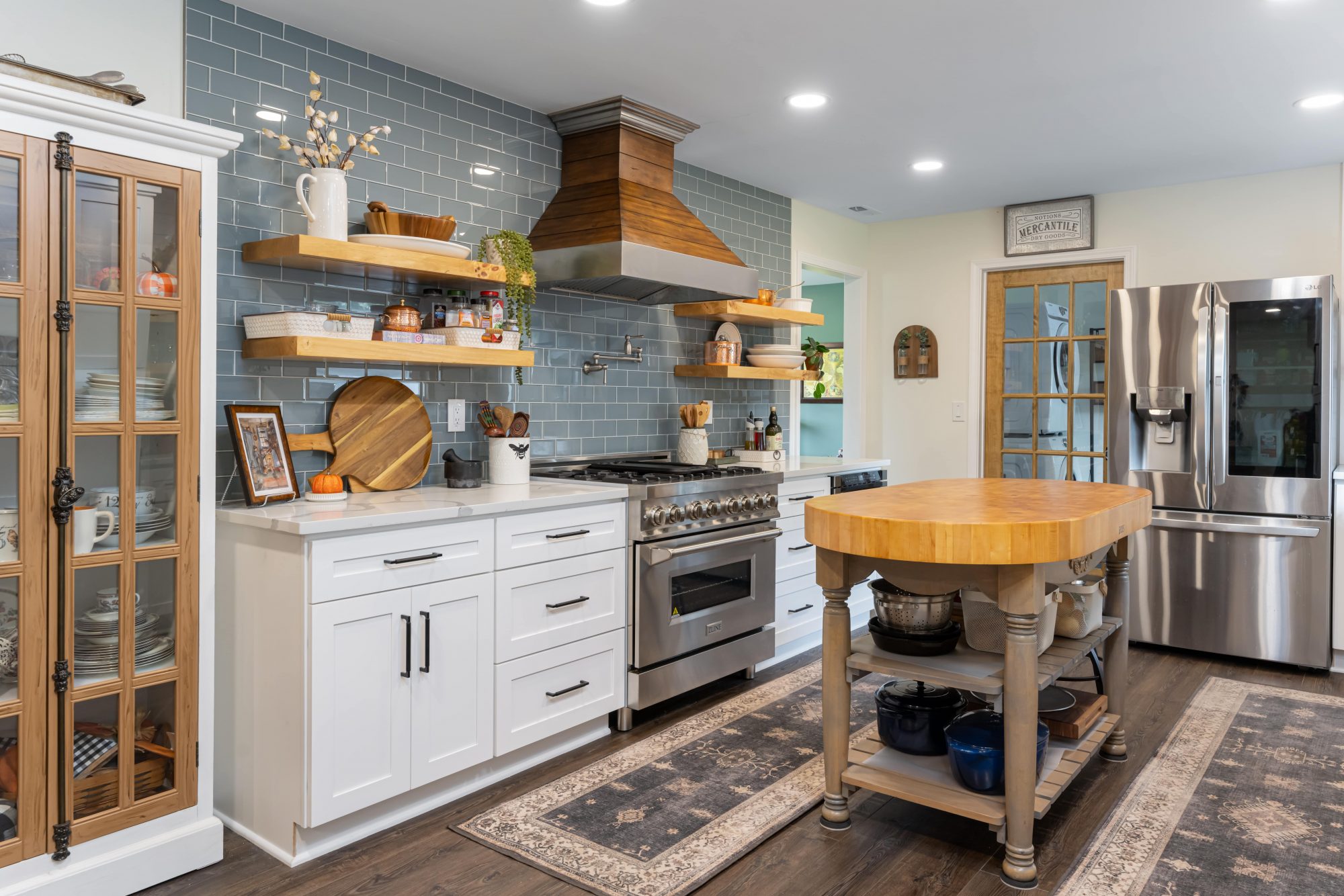 The Answers
3 or more As: Give yourself a pro kitchen! If it's in the budget, spend the money on a six- to eight-burner professional-style range, dedicated spice storage, and a spacious fridge to accommodate platters. You may also consider glass-front cabinets or open shelves to display dishes and glassware. Install good task lighting and stick to a cleanable flooring material like wood.
3 or more Bs: Incorporate features that simplify your daily routine—a self-cleaning oven, a microwave the kids can reach, and lots of counter space. Since you rarely cook labor-intensive meals, spend your appliance dollars on an energy-efficient side-by-side refrigerator, an easy-to-clean cooktop, and sturdy cabinetry with ample space for household staples.
3 or more Cs: Remember resale. Spend your makeover dollars on practical, clean-lined cabinets; good-quality essential appliances; and conveniences like a built-in recycling center. Be careful not to spend too little on the kitchen: quality counts with homebuyers, and a shoddy new kitchen is no better than a grungy old one.
So How Do I Get My Perfect Kitchen?
When it comes to remodeling your kitchen, you're going to want and need a professional General Contractor. Leave your ambitions for Top Chef. Their expertise is running the project from start to finish, navigating the details, handling the team, and overseeing the budget. But, don't choose just any GC you see on the internet. Do your homework.
Choosing a General Contractor for Your Remodel
These days, anyone can build a website for cheap, but that doesn't mean they know how to build anything else. When selecting someone for your kitchen remodel do your research. Start with their online reviews on platforms like Google, Facebook, and Houzz. Take time to look through their gallery or portfolio to ensure you like their work and that you share the same aesthetic. If you don't see recent projects or many images of renovations, it may be cause for concern. A GC shouldn't be too busy to snap photos of work worthy of photography. 
The GC you select should also be licensed, certified, and willing to meet with you for an introductory phone call or in-person meeting. During that time, ask for references you can speak with about their experiences. Ask questions that are important to you like:
Were they punctual?

Did they adhere to the budget?

Was the timeline respected?  
Take the time to speak with more than one company so you can compare proposals. You may find one costs a bit more than the other, but working with a team you feel like you can really trust is worth it. Remember that selecting a GC's whose style and personality fits yours is key since you'll be spending a lot of time together!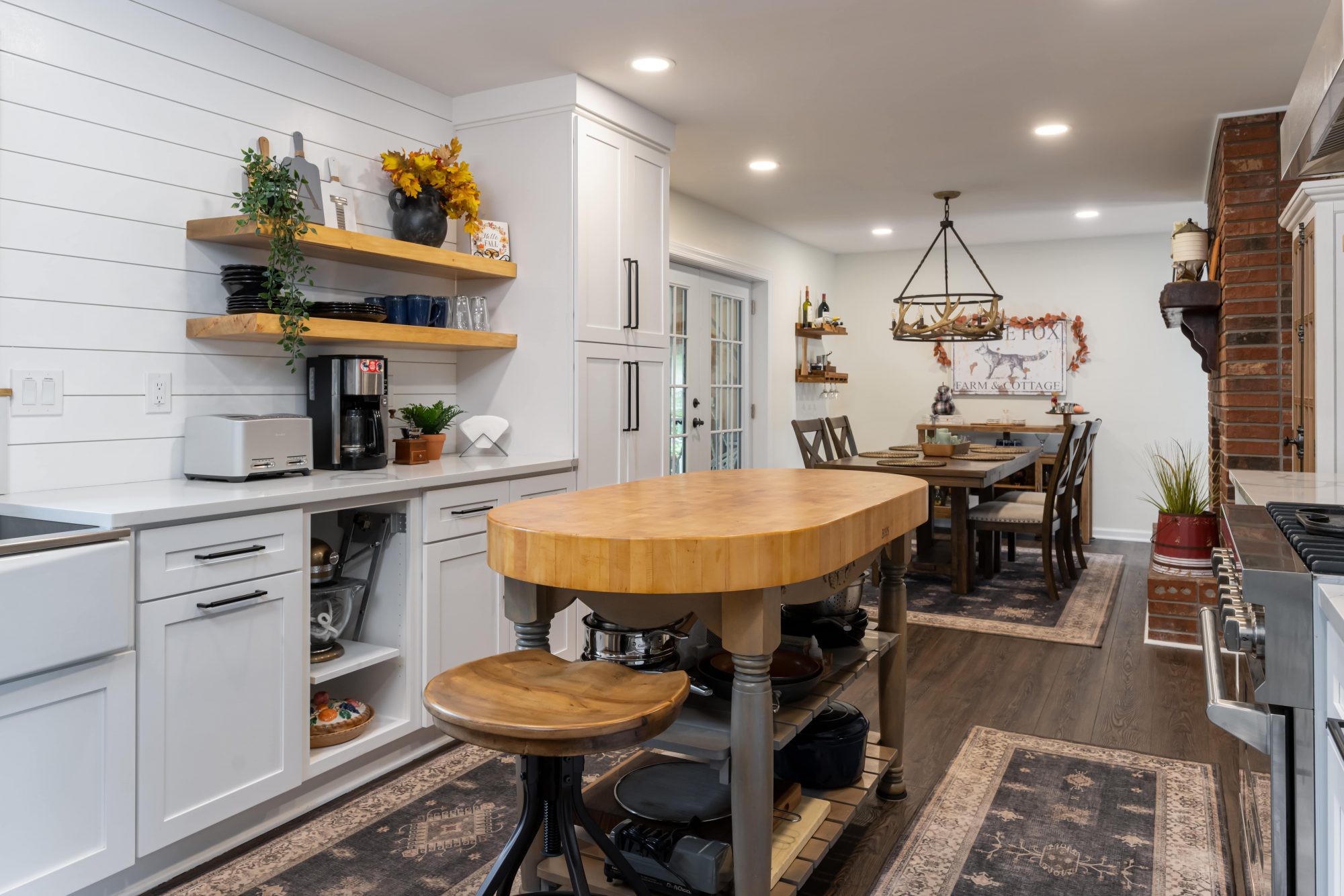 Bring Your Kitchen Ideas
Start a scrapbook or a Pinterest board or a bullet journal. Just start! Don't rely on yourself to remember where you saw that perfect Periwinkle or recall the name of the granite countertops you saw 11 months ago. Pin it, jot it, bookmark it. Make categories of "Must have," "Would like to have," and "Can live without." If you can't do an entire remodel all at once, there will be some sacrifices, and you should prepare now. But also know, if you hire a great GC with years of experience, they have ways to extend your budget, making it go further than if you were to DIY. 
Be Realistic
Like most things, being realistic about your kitchen remodel is critical. It will take time and money, but if you're realistic about your budget and what you want to accomplish, you could have a kitchen that will make your home chef say, "Bon appétit!" Hire the team at Semper Fi, and you might even say, "Oorah!"
---
Credit to Marjorie E. Gage's article on This Old House for the Kitchen Personality Quiz.