The Semper Fi Guide to Fireplaces
Chestnuts roasting on an open fire . . . Jack Frost nipping at your nose?
Tis the season to gather around a crackling fire!
If you don't have a fireplace in your home, or if you're considering adding an exterior fireplace to enjoy throughout the year, Semper Fi Custom Remodeling can help.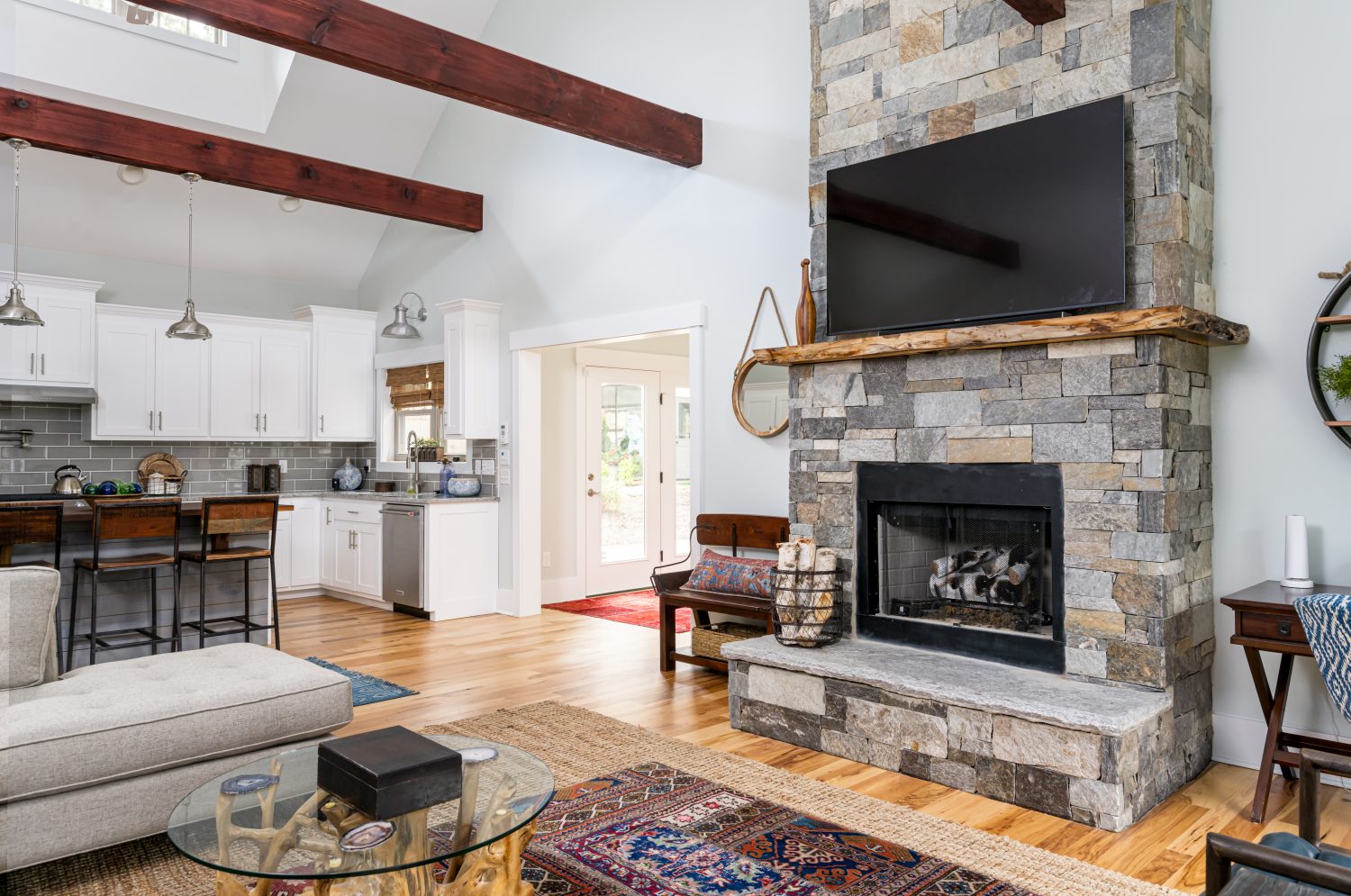 A fireplace – whether indoors or outdoors – adds immediate ambiance, warmth, and value to a mountain home.
Who among us doesn't love a cozy evening relaxing by a fire, especially during the chilly months of the year?  A fireplace also adds elegance, character, and warmth to any room. And today, there are more options than ever to choose from when considering a new or updated fireplace.
Does a fireplace add value to my home?
The value of a fireplace depends on your local real estate market and your home's price range. For homes located in the mountains or woods, fireplaces are considered very desirable. According to Homelight.com, fireplaces also have more of a value impact for luxury homes, where they are often considered to be a design statement and baseline requirement for an upscale property. "If it's in the luxury market, it's something as an expectation as an amenity, so not having it, you wind up losing value," says realtor Eric Forney. 
What types of indoors fireplaces are available?
Wood-burning fireplaces
Wood-burning fireplaces will always be popular, especially in the mountains, for their classic charm and authentic sensory appeal – from the lively crackle to the comforting smell of woodsmoke. A beautiful masonry fireplace with a chimney made of stone or brick adds an elegant touch to your home, and also creates a strong focal point in a living space.
Gas fireplaces
If you or a family member are sensitive to smoke, or if the ease of a gas or electric model appeals to you, you'll be in good company as well. According to Better Homes and Gardens, a fireplace could increase your home's appeal to prospective buyers. A recent report from the National Association of Home Builders (NAHB) says that the overall number of prospective homebuyers who find gas fireplaces to be desirable or essential has been increasing since 2003, rising from 44% to 55% in 2018.
Gas fireplaces can be vented (through an existing chimney) or ventless. These are efficient and low-cost heating sources.
Zero-clearance (also known as prefabricated or manufactured fireplaces).
This modern type of fireplace can be added anywhere in your home. Though they don't have quite the same authentic appearance to their flames as wood-burning or gas logs, they give a wonderful ambiance to any room and don't require a chimney for installation.
Is it difficult to update or add a fireplace to my home?
With so many options on the market these days, adding a fireplace can be a stress-free part of your renovation when you partner with Semper Fi Custom Remodeling.  We'll identify the best option for you and your budget, since local building codes may dictate details such as the chimney height, the construction of the firebox and flue, minimum clearances around vent pipes, and limits on fireplace emissions. We also partner with talented local experts for custom fireplace and masonry installation, including :
Daniel Pride – Local stone mason – Follow his projects on Instagram @NCStoneman, and admire his work from one of our recent projects below and at the top of the page!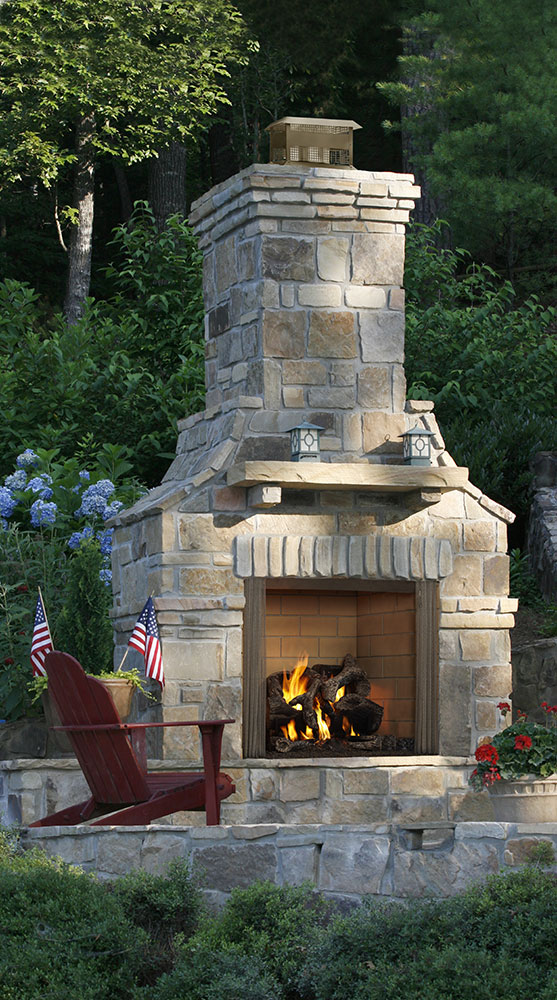 Photo credit: Willow Creek Hearth
Sources:
HomeLight.com