As homeowners, we embark on home upgrades for various reasons. We may be tired of "Pinetop Pinto," last season's popular bonus room color or the nursery is no longer appropriate for our rising fourth grader. 
These days, it's more likely that post-pandemic, we've discovered that a house can be a true oasis with the right touches. Before continuing with additional upgrades, ensure they increase your home's value.
Selling your home may not be top of mind today, but that doesn't mean it won't be in a year from now. If you plan to renovate your home, consider remodeling choices that make your home more liveable and increase your property value. Your best bet is to speak with a general contractor (GC) near you who knows the difference between frivolous changes and thoughtful upfits that add worth to your house.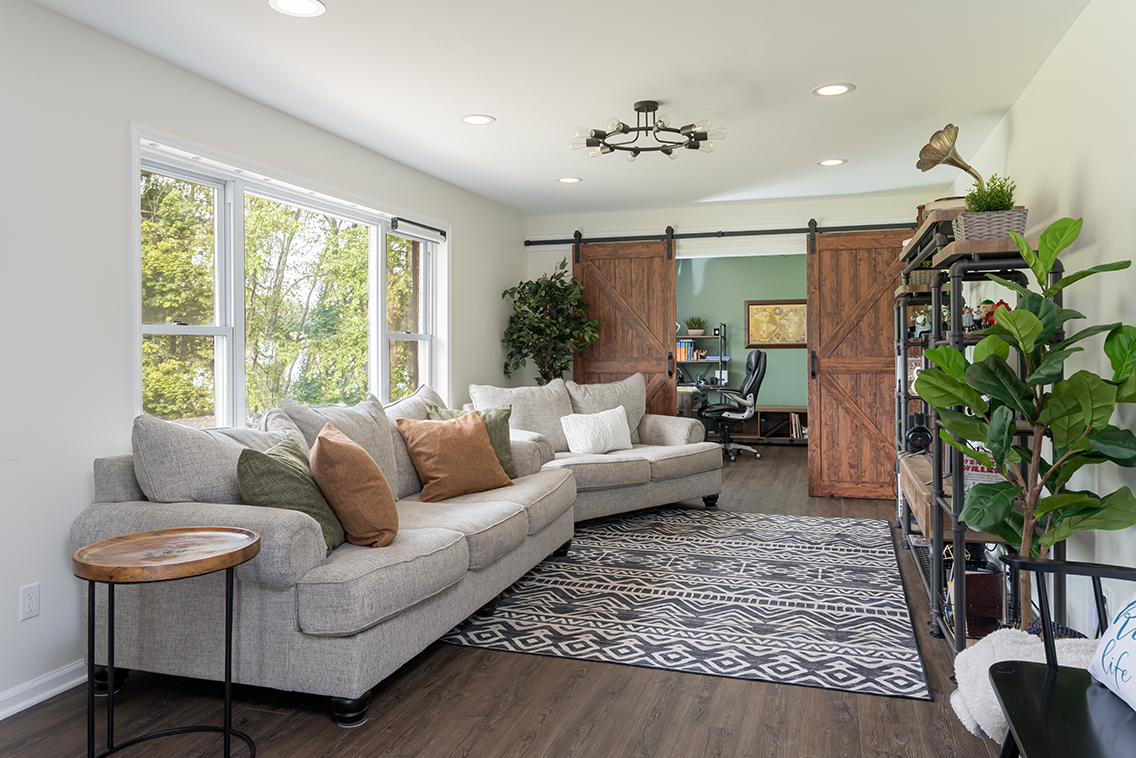 Will I Make Money On A Renovation?
It's hard to predict the future. However, if you plan wisely and pick a project that makes financial and aesthetic sense, you have a good chance of making a return on your investment. Last year's national average return on 22 popular remodeling projects came in at nearly 60%, according to Remodeling magazine's 34th annual Cost vs. Value report. That's an average decrease of 3% across the board, down from 63.7% in 2020 and 66.1% in 2019.
Whether you're doing it for yourself or a possible new homeowner, make your abode look great from the street.
Where Should I Start with My Home Upgrades?
First Impressions
Everyone knows that when meeting someone new, first impressions matter. It's the same thing for a home. Whether you're doing it for yourself or a possible new homeowner, make your abode look great from the street.
Landscaping.
Keep up the yard with basic lawn care maintenance, including clipping hedges and shrubs, raking autumn leaves, and removing any waste. If you have a green thumb, invest in perennials that will make you and potential homebuyers happy for years to come. Keep it tidy, and it will be a pleasure to come home to neighbors, buyers, and you.
Paint job.
How long has it been since your house saw a fresh coat of paint? If you can't remember or if it's the same color as the day you bought it, it's time to change. New exterior paint adds an estimated 152% ROI or about $7,600 in resale value.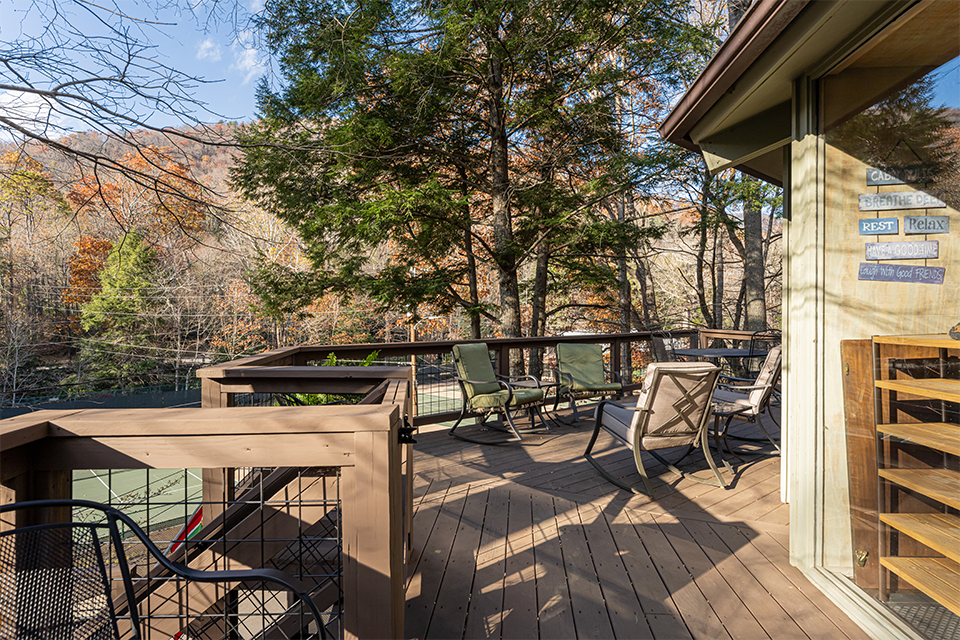 Garage door.
The bottom line is we want a garage door that opens and closes, so we forget how it looks. However, potential homebuyers see the entire picture. If the door is unattractive, replace it. This one small home upgrade is an estimated ROI of 133% or about $2,800 in resale value.
A deck.
Especially in Asheville and Black Mountain, North Carolina, when the weather allows us to sit outside most of the year, building a deck is an investment everyone can agree is worth the time and money. When you can have it custom-built to suit your barbeque and relaxation needs, this home addition makes complete sense. 
With more people working in the kitchen at one time these days, extra measures to maximize space increases your home's value.
The Inside Work
Remodeling projects within the home vary. From office renovations to master bathroom overhauls to everything in between, make smart decisions for long-term payoffs.
The Kitchen.
Here's where clever planning comes into play. If you want to sell your house, renovate your kitchen strategically. Don't make major changes that might put off a new Western North Carolina homebuyer, like selecting an induction stove rather than a gas range. Instead, consider these ideas: 
Install an island

Opt for a double pantry

Increase the number of cabinets and drawers

Include an additional sink
With more people working in the kitchen at one time these days, extra measures to maximize space increases your home's value.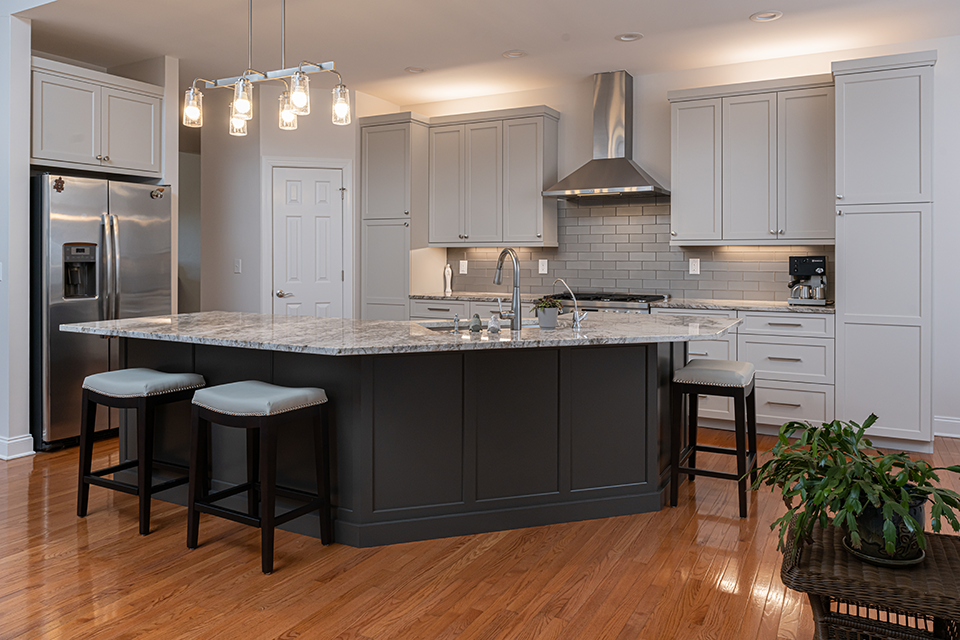 Home Office.
More people than ever are moving to North Carolina and working from home at least once a week. Studies show that having a dedicated workspace creates better habits and productivity. Investing in a home office with ambient lighting, neutral paint colors, soundproofing, and custom shelving is a smart way to upfit the guest room you never use. 
The Bathrooms.
If relocating is in your future, don't plan massive bathroom renovations. Like the kitchen, there are too many personal touches a homeowner will want to make to these spaces. However, consider hiring a licensed general contractor for these general improvements:
Adding double-sink vanities

Installing lighting fixtures

Replacing plumbing and fixtures

Laying tile
You can expect to recover 75% of your investment, so a little will go a long way. Don't forget that a touch of paint and new towel bars can also make a huge difference with little impact on your bank account. 
The yearly cost of owning a pool can be as high as $5,000.
2 Home Upgrades that Will NOT Increase Your Resale Value
What you consider a home upgrade and what someone else thinks is a home upgrade will often be similar, if not the same. But not always. Cases in point swimming pools and solar panels. 
Swimming pools.
Most everyone loves the idea of a swimming pool. But pools are expensive and time-consuming. The yearly cost of owning a pool can be as high as $5,000. Living in Asheville and Black Mountain, North Carolina, means you can drive to the beach and return to the cool mountain air. So, skip the cement pond.
Solar Panels.
As eco-friendly builders, we don't like discouraging sustainable home upgrades, but don't add solar panels to your home just because you think it will increase the resale value. It won't. Buyers might be scared off by the technology and won't want the bill if you're leasing the equipment.
We also recommend you don't overbuild for your neighborhood or add invisible features. In other words, if you don't really need it and your house doesn't really need it, don't add it. 
Best Way to Upgrade
Regardless of how, why, and when you want to tackle renovations, remove the letters "DIY" from your vocabulary. Use a professional custom remodeling company with licensed GCs and years of experience. It's the only way to maintain a timeline, budget, and project scope. A qualified GC will help you determine what rooms warrant a remodel for resale and which rooms don't need any work to attract new home buyers. 
There are certain creature comforts we all enjoy. Whether you want to upgrade your home as you age-in-place or are preparing to sell, making the right renovation choices will help determine the value of your largest asset. Leave the decisions and the work to the people with the skills to increase your property's dollar value.