Updated on December 20, 2022
At the Asheville Home Builders Association Build & Remodel Expo, our co-founder, and CEO, Jay Cope, spoke to attendees about choosing the right professional builder who will be the best fit for you. We wanted to share his insights in case you (or someone you know) are considering hiring a building professional in Asheville, Black Mountain, or Arden, North Carolina.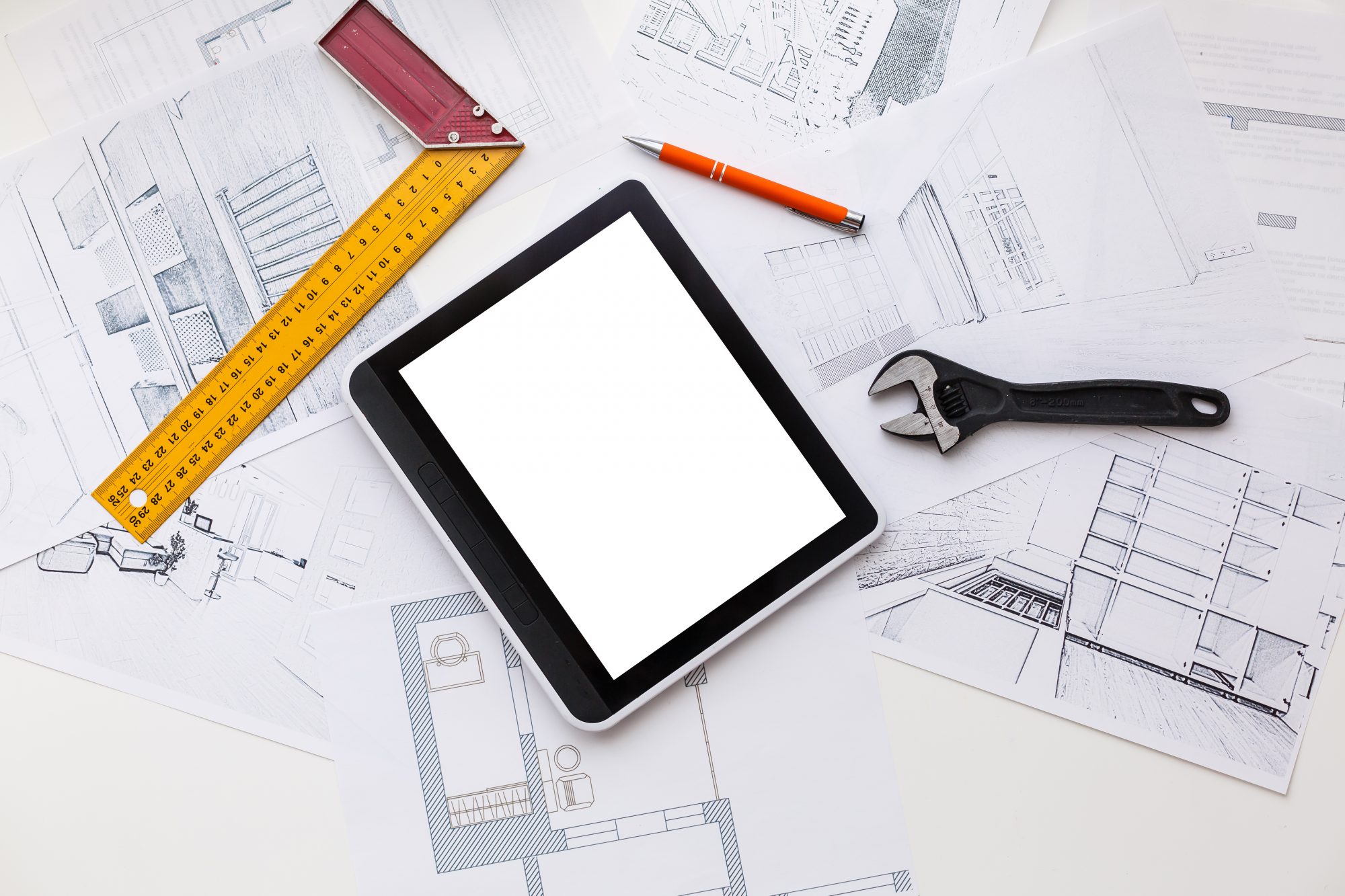 There are so many things to consider when choosing a professional builder. Fortunately, a good building professional will help you navigate this big decision by providing you with detailed information, patiently answering any and all questions, and walking you through their process so that you have a clear understanding of what to expect if you choose to move forward on a project together. Read on for Jay's top tips!
What Type of Professional Builder Do You Need?
First, you'll want to take into account the type of builder that you'll need for your project. What do they specialize in? Builders and contractors today may specialize in custom-built new homes, exterior spaces, kitchen or bath remodels, green design, mountain homes, or some combination of above . . . and the list goes on!
Next, it's very important to understand their license level, and the type of licensing that ensures they have the expertise and professional standing to handle the scale of your project.  There are certain requirements to earn licenses, including proven experience, insurance, and education, to demonstrate that your builder is well-versed in their trade's practices, codes, and regulations. In North Carolina, building license levels may be understood in terms of the value of their projects: unlicensed, limited (projects up to $500,000), intermediate (projects up to $1,000,000), or unlimited (which is the license we hold). However, depending on the scope of services needed, the requirements may change: for example, handyman services for projects less than $30,000 are typically exempt from licensing.
"The level of trust, clear communication, and personality types of the people involved will play a major role in ensuring a positive experience for you—and for your builder."
Once you've ensured that your contractor is licensed to handle the scale of your project, it's time to ask about their accreditations and certificates. Accreditations bring added legitimacy and proof of your professional builder's knowledge, special skills, and interest in continuously renewing their education and best practices. Such certifications are often earned either through regional or national programs. For example, Semper Fi Custom Remodeling is an Accredited Master Builder and an Accredited Remodeler, both of which are earned through the North Carolina Builder Institute. Semper Fi has also earned the CAPS designation, which stands for Certified Aging-in-Place Specialists. This acclaimed credential program is met through the National Association of Home Builders and certifies our company's technical training on independent living principles, design flexibility, home accessibility features, and more.


What Type of Contract Does Your Professional Builder Require?
Finally, it's time to talk contracts: what type of contract does your builder require, and will it be a good fit for you? A fixed-price contract establishes a price upfront for all related costs for the duration of the project. These are often favorable when you have a clear scope and defined schedule. In this case, your contractor will estimate total labor and material costs in advance. Cost-plus contracts are an alternative contract method that calculates the payment of actual project costs, purchases, and expenses, in addition to the contractor's overhead costs and profit. Another type of contract is known as time and material, which establishes an hourly or daily rate, and includes project expenses. Fixed-price contracts are commonly favored, as they streamline the building process by establishing price and project scope clearly in advance, allowing projects to proceed with less delay.
Other important elements to discuss on the front end with a potential builder:
• Budget: What are your considerations here, and what is the builder's process for providing a quote?
• Level of experience: Does it match the level needed for your project?
• Project management: The level of involvement that you wish to have with the project; their communication approach during a project, and other services they may provide, such as client software
• Builder–client relationship: We joke that beginning a remodeling or building project is like embarking on a short-term marriage! The level of trust, clear communication, and personality types of the people involved will play a major role in ensuring a positive experience for you—and for your builder.
---
When you're ready to start your dream renovation in Asheville, Black Mountain, or Arden, North Carolina, Semper Fi Custom Remodeling is here to discuss how to do it within your budget. Contact us today to schedule a consultation. We look forward to working with you!