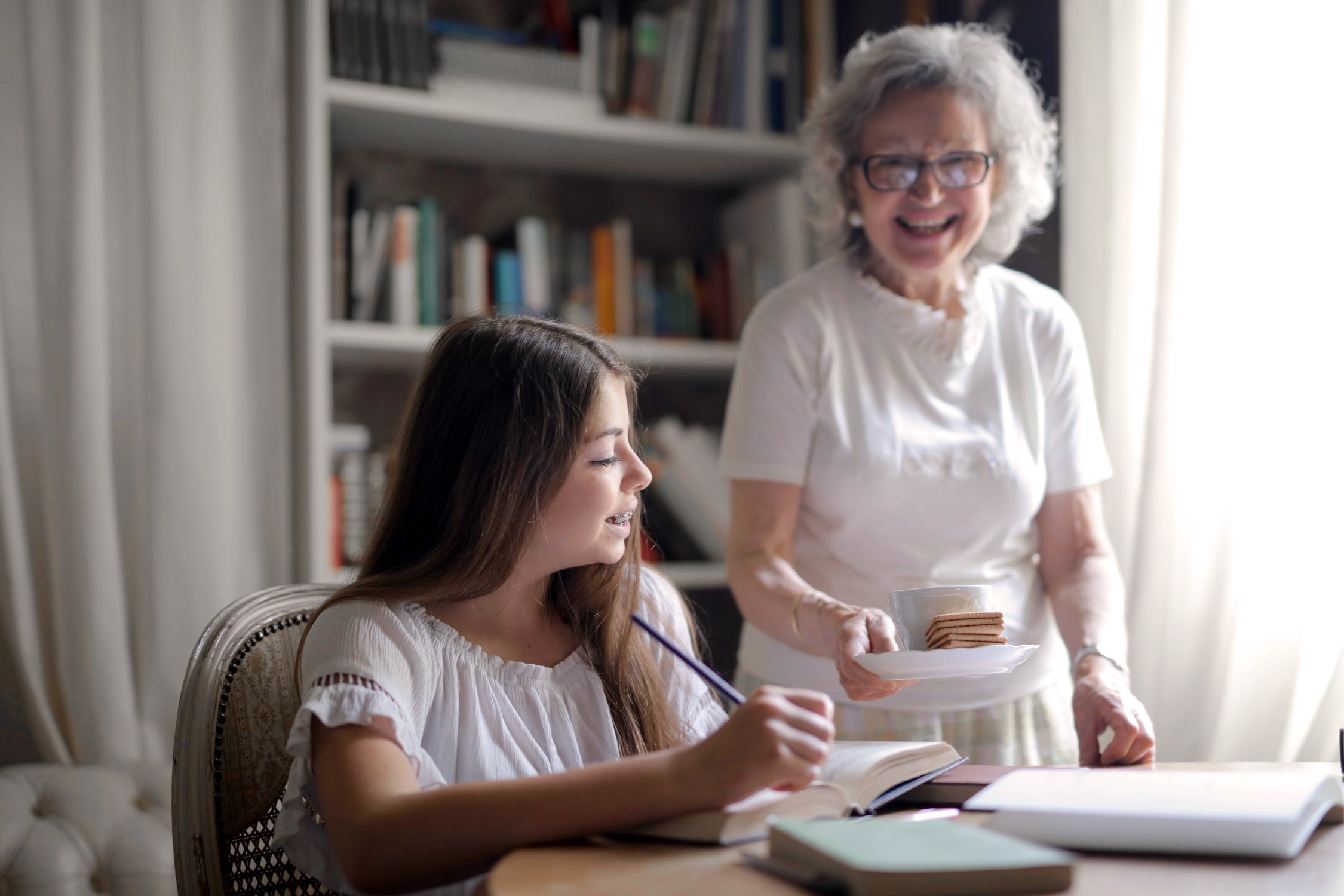 When asked what they would prefer, over 90% of Americans approaching the age of 65, say they intend to keep living in their homes for the foreseeable future. Most seniors prefer the familiarity of their homes and their neighborhoods to the adjustment issues they would face in an assisted living facility.
For these senior citizens, no other place would feel like home.  And nothing could rival the joy and security they derive from living in an environment they control and are used to. Because of this trend, the number of American seniors "aging in place" or growing older in their own homes, is due to increase.
The trouble is most seniors who age in place often find that as their needs change, their homes stop providing the same level of comfort and safety it used to. As Haas Properties explains, without modifications to their homes, elderly people aging in place would have difficulty living at home.
As Certified Aging-in-Place (CAPS) Specialists we are offering our advice on some simple home modifications for people who plan on aging in place. Below we present some recommendations.
1.) Install Grab Bars and Handrails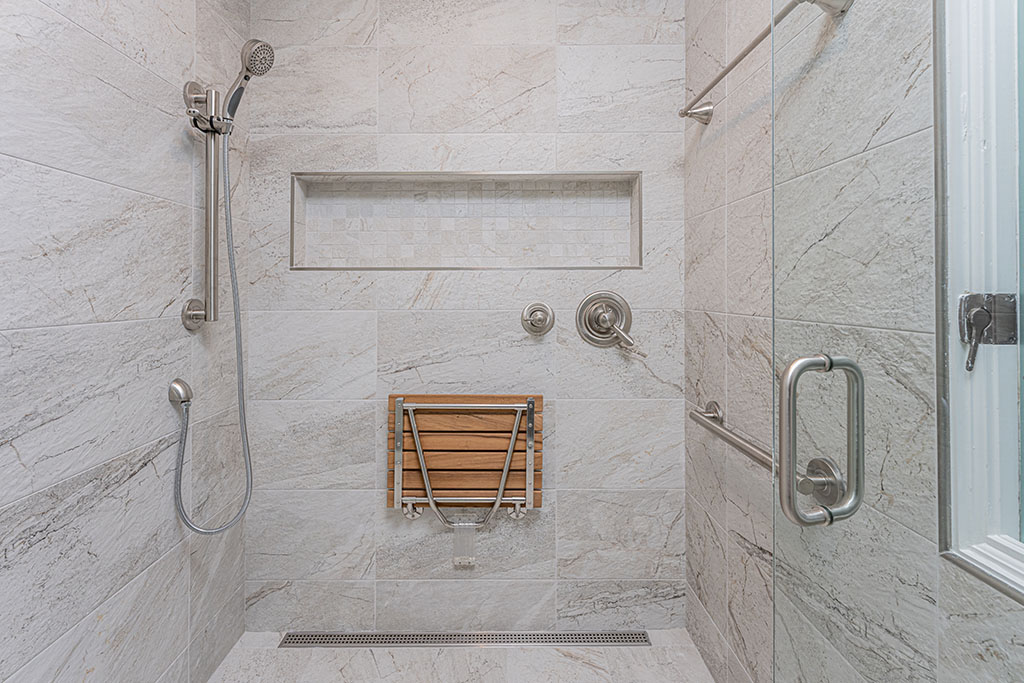 Install grab bars and handrails in areas of the home where there is a high risk of tripping and falling. These include bathrooms, toilets, and surfaces that get wet. Bars near the bed make it possible for older people to get out of bed with ease and safety. 
2.) Install Ramps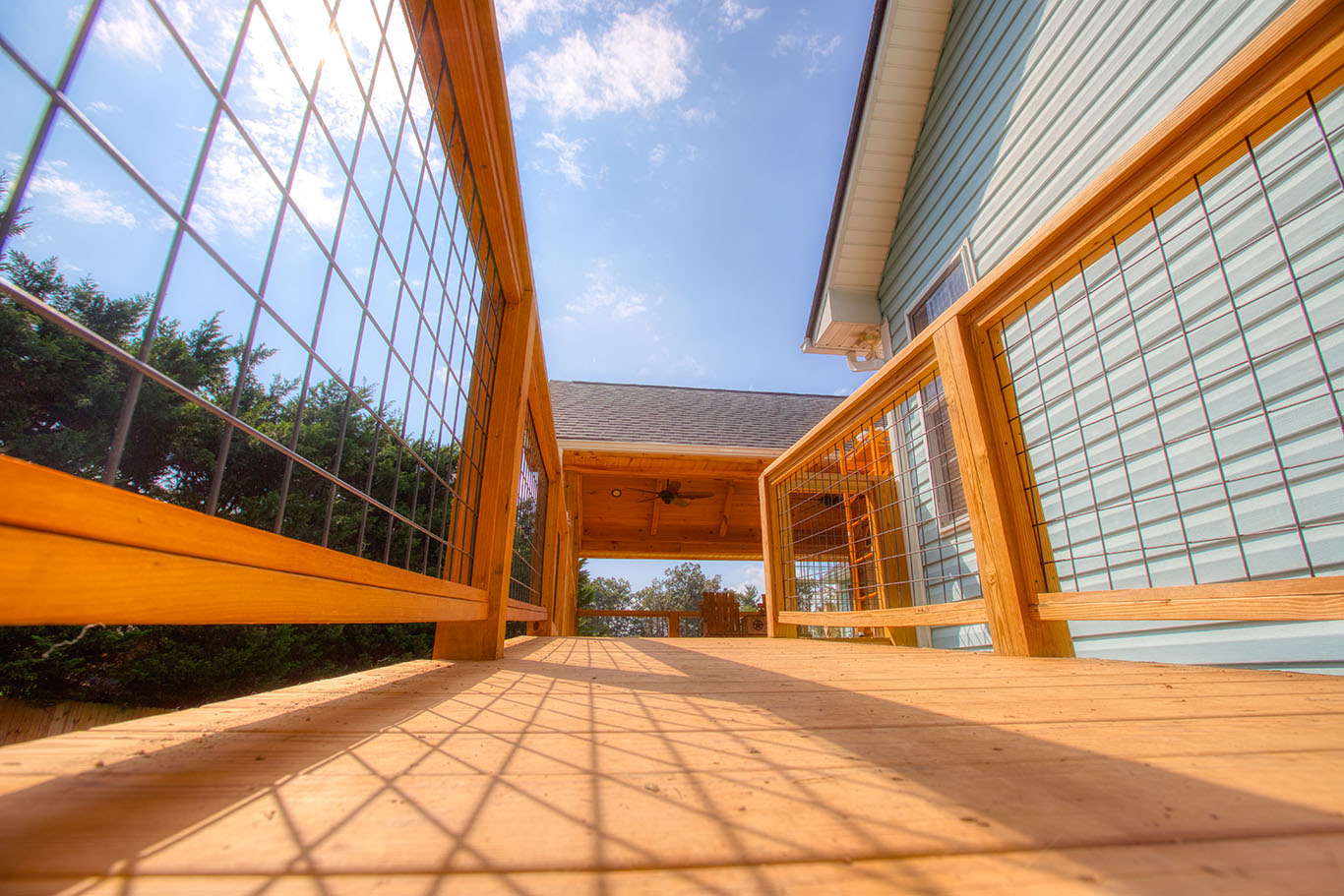 For seniors who use a wheelchair, a ramp is the only way they can get in and out of their homes. For others, a ramp means they can avoid the pain of climbing stairs. Two types of ramps should be installed; outdoor ramps for getting in and out of the home, and threshold ramps for getting from one room to another.
3.) Make Doorway's and Hallway's Wider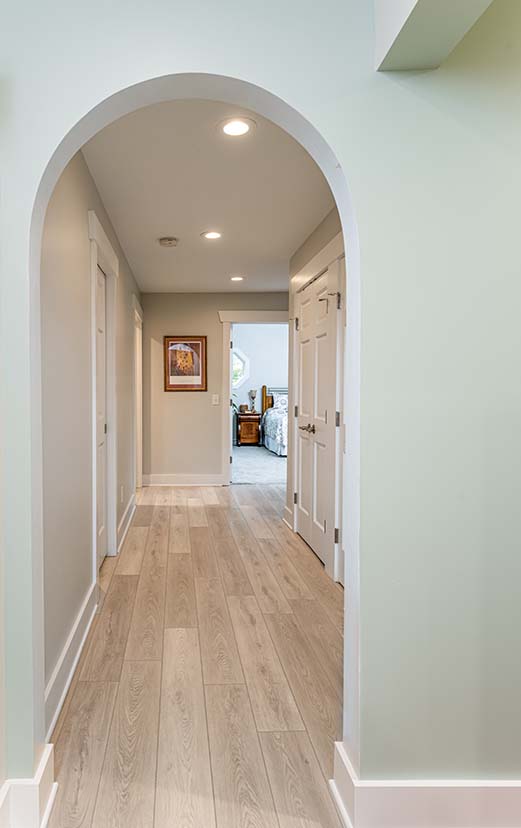 Seniors who rely on mobility aids, like walkers and wheelchairs, may have challenges getting through standard doors, due to their narrower width. They will usually need a wider doorway to move around their homes conveniently.  It also make it easier for a caregiver help someone move around the home.  They need to be 3 feet wide or larger to be ADA compliant. 
4.) Improved Lighting
Many seniors have problems with their vision, they may not see as well anymore or their eyes have become extra sensitive to glare.  Poor lighting leads to tripping and fall hazards. Seniors often need more lighting in their homes, but beyond ambient lighting, they usually need more task lights. They also prefer lamps with adjustable heads. Light switches should also be accessible and equipped with dimming controls.  Light switches should not be too tall, or blocked by anything that would lead to reaching or stretching to turn on or off the lights.
5.) Install Bathroom Heat Options
Many seniors take longer in the bathroom because they have difficulties getting in and out of the tub. To keep the bathroom warm and comfortable for as long as they are there, the overhead light fixture should include a heating option.  Our go-to heating option for bathrooms is the Panasonic WhisperWarm.  It is a bathroom vent to redue moisture build up with a heating element to provide instant warming to the bathroom. 
6.) Install Touchless or Lever Style Faucets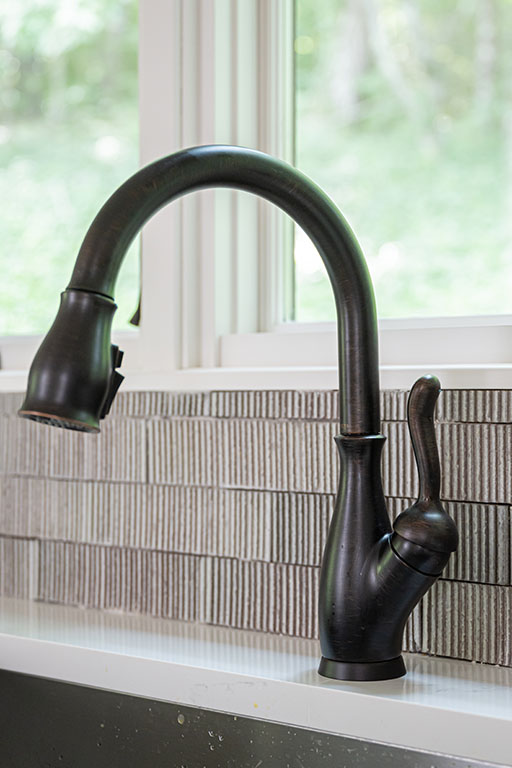 Touch-less and lever style faucets in the bathroom and kitchen make it easy for seniors who have difficulty gripping things to use the faucets. Touch-less faucets turn on and off automatically when a hand is placed close to the spout. Faucets with lever handles (versus twist handles) are also an alternative that let you use the faucet by moving the lever from side to side or up and down.  An additional option is to install anti-scald valves that prevents the water from ever getting too hot.
8.) Replace Knobs 
The standard round knobs on doors and drawers can be hard or even painful for seniors to grip. This makes it hard to do simple things like open doors and drawers. Replacing knobs on exterior doors, interior doors and drawers, with easy-to-grip handles or pulls will make them easier to use.
9) Kitchen Modifications
Several changes should be made to the kitchen to make it more accommodating to the needs of the elderly. These can include:
Adjusting the height of sinks, countertops

,

and cabinets

Installing a motorized sink that is height adjustable

O

r a roll-under sink

that has room underneath for

a wheelchair

Placing

the microwave on a microwave stand

Adding pull-down shelves to upper cabinets

Purchasing a

ppliances with bold illuminated displays

Increasing

the height of the dishwasher to make it easier to load and unload

Buying a

ppliances with continuous or multiple grip
10) Bathroom Modifications
Similar to the kitchen, several modifications should be made to the bathroom.
Replace

a

traditional bathtub with a walk-in shower or walk-in tub

Install safety grips on bathtub

Install a bathtub transfer bench

Or purchase a bathtub chair

I

nstall a comfort height toilet

Install toilet safety frames or toilet seat risers
Other modifications to think of are:
Assistive seating

Hoyer lifts

S

mart home technology, such as

home monitoring systems

,

pressure

–

sensitive mats, medicine cabinet door-sensor, heat sensors for stoves.
If these modifications are implemented in the home, growing older will be a much more pleasant experience for people who are aging in place.  If you plan on Aging-In-Place, it is never too early to preapre your home.  CAPS modifications are not just for seniors, anyone with mobility issues will benefit from these modifications.  Also, modifying your home for renters or visitors with mobility issues will make your home more inclusive and comfortable for those around you.