Renovating a bathroom in your home can be an exciting and fulfilling project, especially if it's your first time. Despite how rewarding a bathroom remodel can be, it can also be stressful and time-consuming. A successful bathroom renovation involves many steps, so knowing where to begin is key. From flooring to fixtures to design, there are a lot of decisions to make. 
Whether you hire a professional or do it yourself, your renovation can be managed with proper planning and realistic expectations. If you're looking for remodeling inspiration, renovation magazines, and websites are filled with stunning designs. 
"By borrowing space from a closet, a cramped half bath can easily be transformed into a luxurious master suite."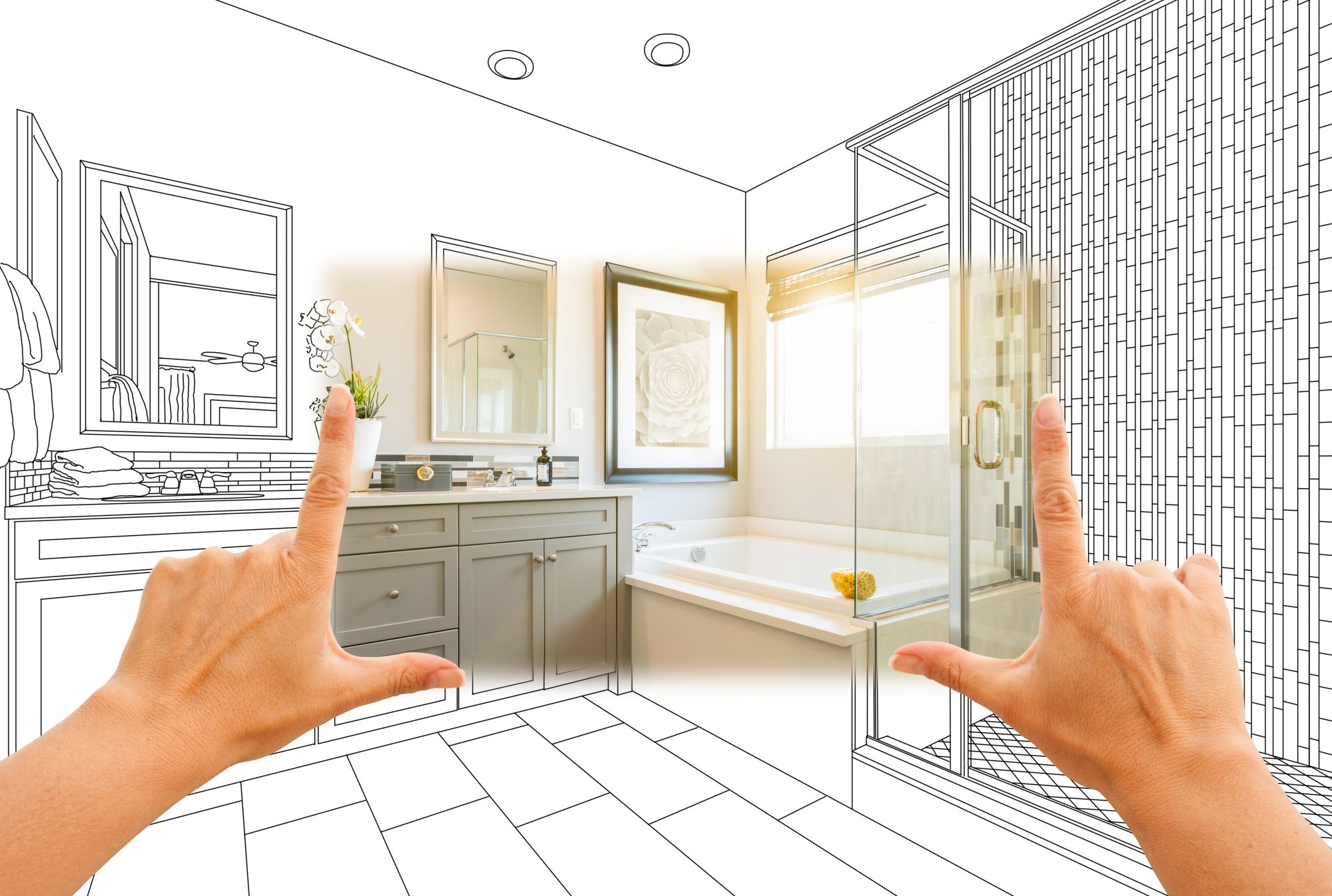 How Do You Plan And Execute A Successful Bathroom Remodel? 
Many considerations go into creating the perfect bathroom. Here are 8 tips to prepare you for a successful renovation: 
1. Create a budget. Transforming your house into your dream home is a major investment. Without a solid budget, remodeling costs can spiral out of control. Research local custom building costs and decide:
Do you want to change the location of plumbed-in items? 

Are you looking to sell in a few years? 

What parts of your new bathroom are absolutely essential? 

What can you afford to invest?

 
2. Choose the type of bathroom. There are many different types, sizes, and layouts of bathrooms. By borrowing space from a closet, a cramped half bath can easily be transformed into a luxurious master suite. A general contractor or experienced interior designer can help you see possibilities you may have missed. Types of bathrooms include:
 A standard

,

or full bath, contains one sink, toilet, bath, shower, or both.

A

half bath

, or powder room, is a smaller space with one sink and a toilet.

A wet bathroom's shower isn't in a separate cubicle or behind a curtain. This style is completely waterproofed, including the floor, cabinets, and walls.
3. Develop a layout. Now that you've determined what type of bathroom you want, you'll want to think about the type of layout. Depending on the shape and size, there are many variations when it comes to choosing where everything will go.
4. Decide if you want a bathtub. If you enjoy relaxing baths, think about including a luxury tub. Pro-tip: If you plan on putting your house on the market anytime soon, you may want to keep at least one bathtub to increase resale value.
5. Consider lighting. The importance of great lighting often gets overlooked when remodeling a bathroom.
Natural lighting makes any room feel airier and brighter, so incorporate plenty of windows and maybe even a skylight into your design.

LEDs are a good start, but you'll want to include a soft light as a layer at the head of the vanity to ensure no shadows are cast.
6. Don't neglect ventilation. Because bathrooms are prone to dampness, you'll want to ensure adequate ventilation. This feature will keep the mold and mildew from growing.
7. Choose durable materials. Bathrooms endure a lot of daily wear and tear. From temperature swings to significant humidity changes and water exposure, durable materials will look new for much longer and will last a lifetime.
Avoid cheap particle board cabinets that can quickly deteriorate in damp environments. 

Choose solid wood trim. 

Invest in high-quality plumbing fixtures with solid brass mixing valves.

Opt for porcelain sinks and cast iron tubs that will hold up well.
8. Think about accessibility. Add blocking behind the drywall to support grab rails. Planning for the future can save you time and money!
"The truth is bathrooms often don't age well and can become easily outdated."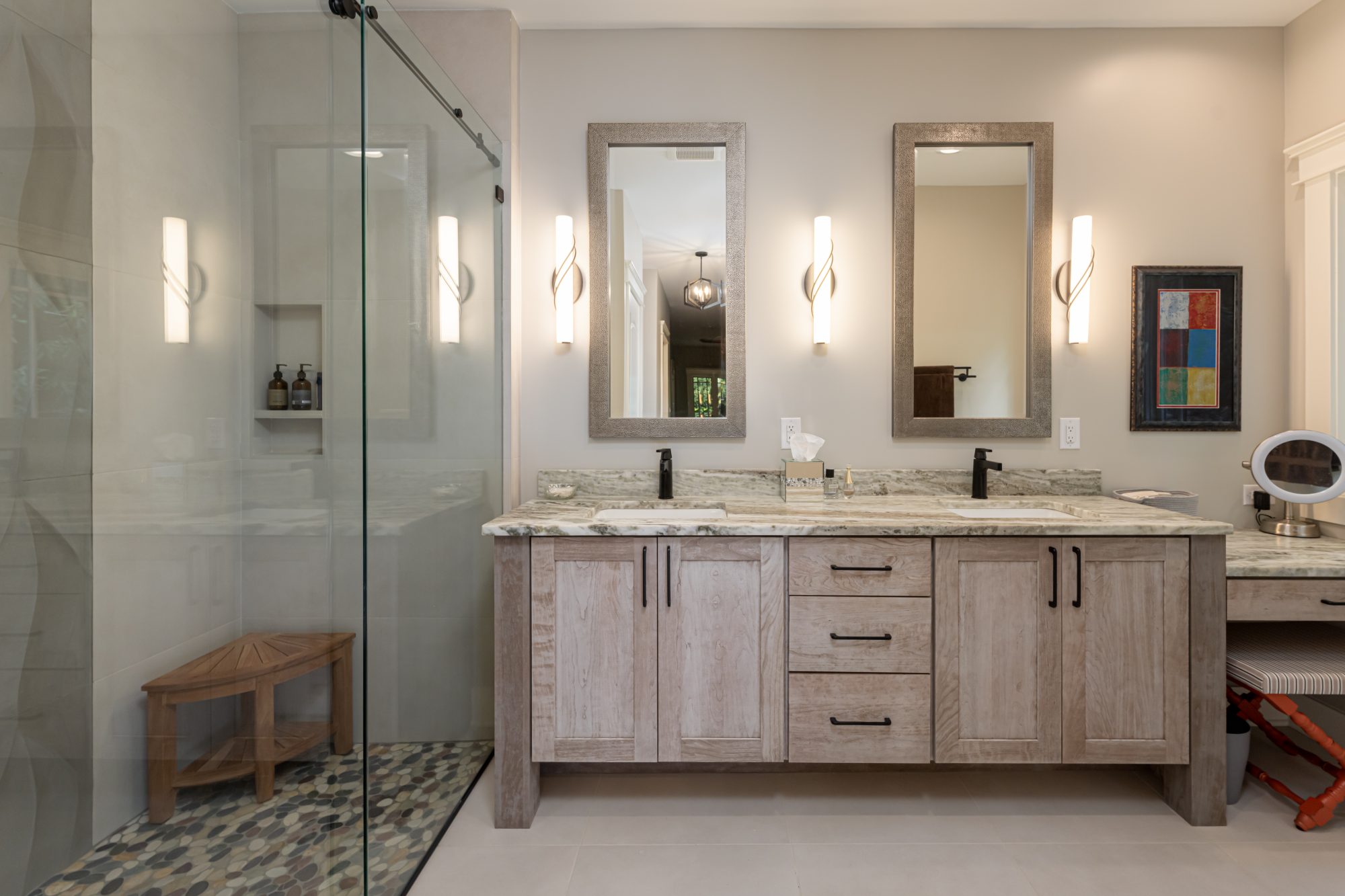 Are You Ready To Remodel? 
The truth is bathrooms often don't age well and can become easily outdated. However, our team of licensed contractors has extensive experience in creating beautiful spaces in every area of a home. 
SemperFi Custom Remodeling can convert your home's bathroom into a rejuvenated and comfortable space. From adding clawfoot tubs to installing elegant tile work to adding modern fixtures, update your Western North Carolina home in style. Contact us today, and let's discuss your dream bathroom.