TOP COMPANY NEWS & TRENDS - Q2
---
Welcome to the Second Quarter Newsletter of 2020. Yes, its still 2020. We're sorry.
---
Within this blog, look for:
A Featured Project
Remodeling Tips
Trends Within the Industry
Company News
---
---
---
FEATURED PROJECT:
ELEGANT ESTATES KITCHEN REMODEL
---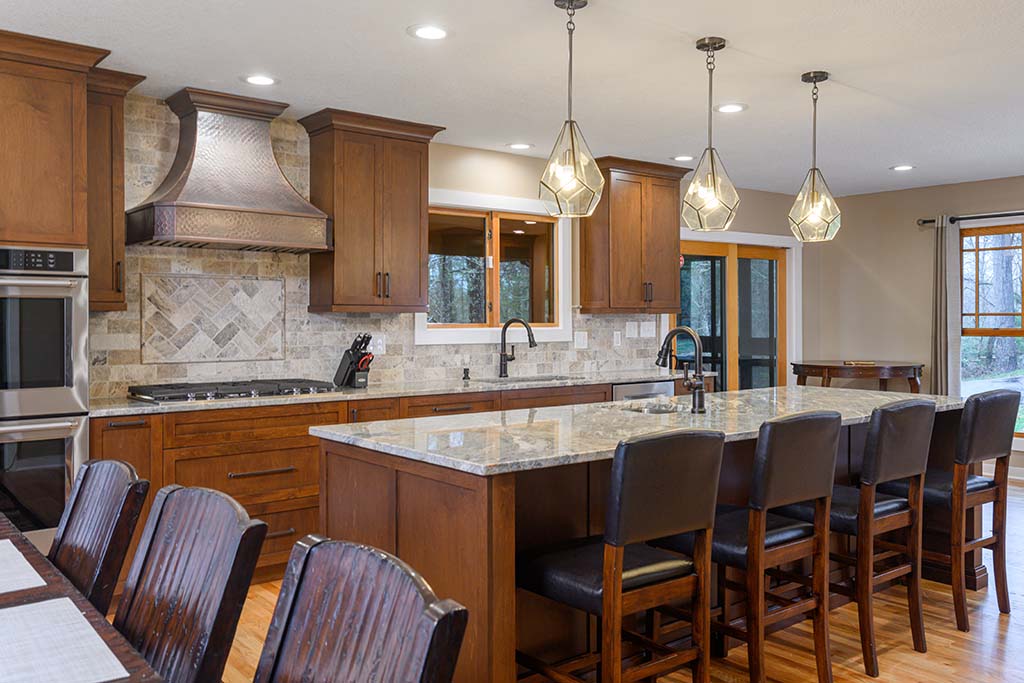 ---
With a renewed kitchen, this family is ready to the next holiday gathering.  The large island, open floor plan, and brand new appliances are perfect to feed all those hungry grandchildren!
---
---
"This was used as a wedding venue before our client bought it for their home. The kitchen was closed off from the rest of the house so the catering could be completed without being seen by wedding guests.  This made our clients feel very disconnected from one another when they were in different rooms. They are very family oriented so this just would not do! We opened up the kitchen to the entertainment room and the living room. This newly opened floor plan has created an environment that facilitates family bonding.
---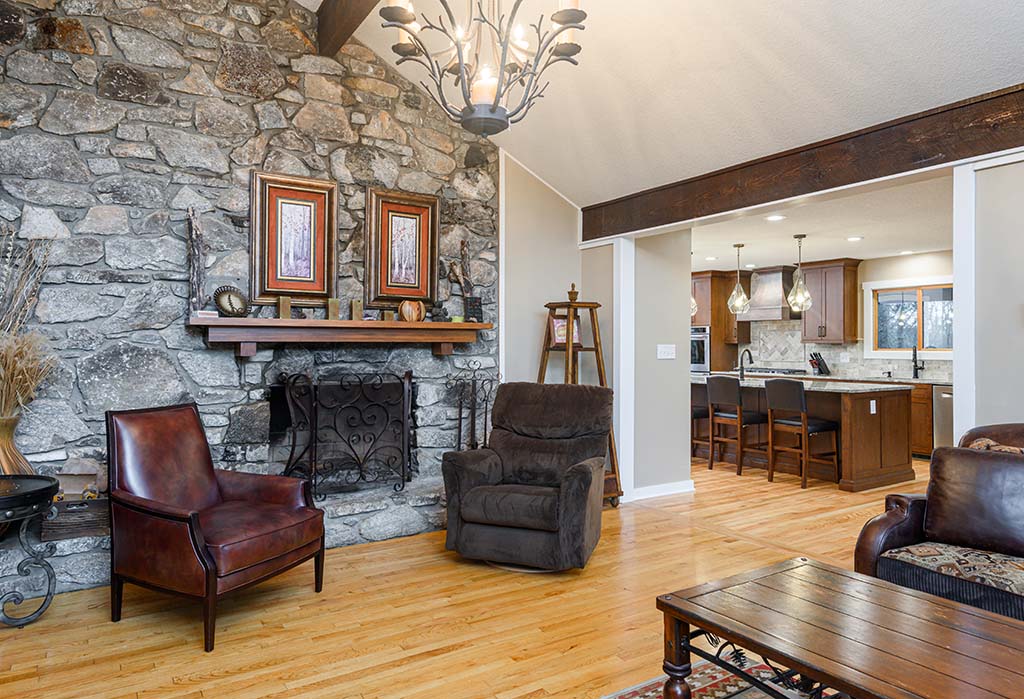 ---
New appliances not only look better and they tend to have more functions, but they also provide more energy efficiency.  This family chose a 3-door French style fridge with tons of storage space. A double electric wall oven will double the amount of dished that can be cooked at once!  They also chose this gorgeous gas range with 5 burners and a copper range hood.
---
---
Did you notice this tiles backsplash detail? This extra attention to detail puts the kitchen above the rest!
---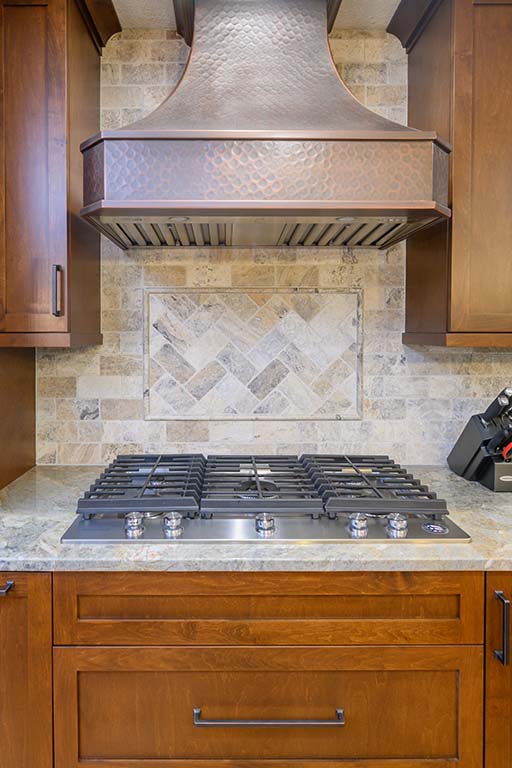 ---
We hope this house stays full of love, family and good meals for many, many years to come!
---
We have to thank our wonderful trade partners that helped make this remodel turn out as good as it did. Ashley and Patrick from 
Ashleys Kitchen and Bath
provided the kitchen design, countertops, and helped finalize all the selections.  Liz Turvaville with 
Rep Tile Mosaic
was the amazing tile setter for the kitchen backsplash.  Without our trusted trades, we would not be able to do what we do.
---
---
REMODELING TIPS:USE TECHNOLOGY TO HELP YOU AGE IN PLACE
---
As technology continues to advance, we find new ways to use that technology to make our lives easier.  Technology also help those who want to Age-In-Place.  The 
Asheville Home Builders Association
published an article,
"Smart Home Tech Helps Agin Home Owner"
which identified the top home automation products or systems installed as a part of aging-in-place strategies. Home remodelers were asked about the products and systems that they installed over the last year.  It was reported that of the automated systems that were installed as apart of an aging-in-place strategy 94% were related to safety and security, 83% were for climate control and 67% were for lighting, electric and/or shade control.  The top 3 rooms that were most requested to receive smart technology are the living room, kitchen and home office.  If you are interested in
aging-in-place
renovations or adding elements of
universal design
, make sure to look for the
CAPS Certification
so you can have confidence they have been trained and certified! (Luckily for you, we are CAPS certified)
---
---
---
---
---
TRENDS WITHIN THE INDUSTRY:THE GROWING LIST OF GREEN PRODUCTS AND PRACTICES
---
The National Association of Home Builders Association asked builders about the green products and practices they used in the past year. Research shows that more than 60% of new home buyers want green features in their home.  This applied to home remodeling also! Bringing green appliances and building practices into your home through renovations will provide you with major benefits!
Sine of the most popular green products that were installed in homes last year are: low-e windows, high-efficiency HVAC systems, programmable thermostats, ENERGY STAR appliances, and energy efficient duct system.
Some of the most common building practices that were used are: improving the thermal envelope, using moisture control measures to enhance durability, and using efficiency techniques to minimize waste material.
You don't need a green home certificate to take positive steps towards a greener home. Renovating a home to implement green appliances and practices increases the efficiency of your home, improves your indoor air quality, and enhances the durability of your home.
At Semper Fi Custom Remodeling, we implement green building practices in all of the work we do.  We use a no-VOC paint, low-VOC flooring and cabinetry, and a high insulation level.  We also encourage clients, where it make sense, to improve their thermal envelops and encapsulate their crawl space.
---
---
---
---
---
---
  COMPANY NEWS
---
LOOK FOR US IN THE 2020 VIRTUAL PARADE OF HOMES
As so many things are different this year, so will the Parade of Homes.  This year, it is a VIRTUAL parade instead of an in person event.  All the entries will be displayed online for your virtual viewing pleasures for the next year! You will be able to visit and revisit all the amazing homes on display whenever is most convenient to you (and from the comforts of your couch).
We have submitted 2 projects to the Renewed Spaces category.  Last year we won Make sure you vote for your favorite (which hopefully is ours :])
You can stay up to date on the 2020 Parade of Homes by signing up for a reminder.
Unfortunately, the 2020 NCHBA Stars Award and the 21st Century Building Expo & Conference has been cancelled this year but, we look forward to submitting more projects in 2021! Maybe your next remodel will be award winning!
---
TEAM MEMBER RECOGNITION
Welcoming 2 New Team Members
---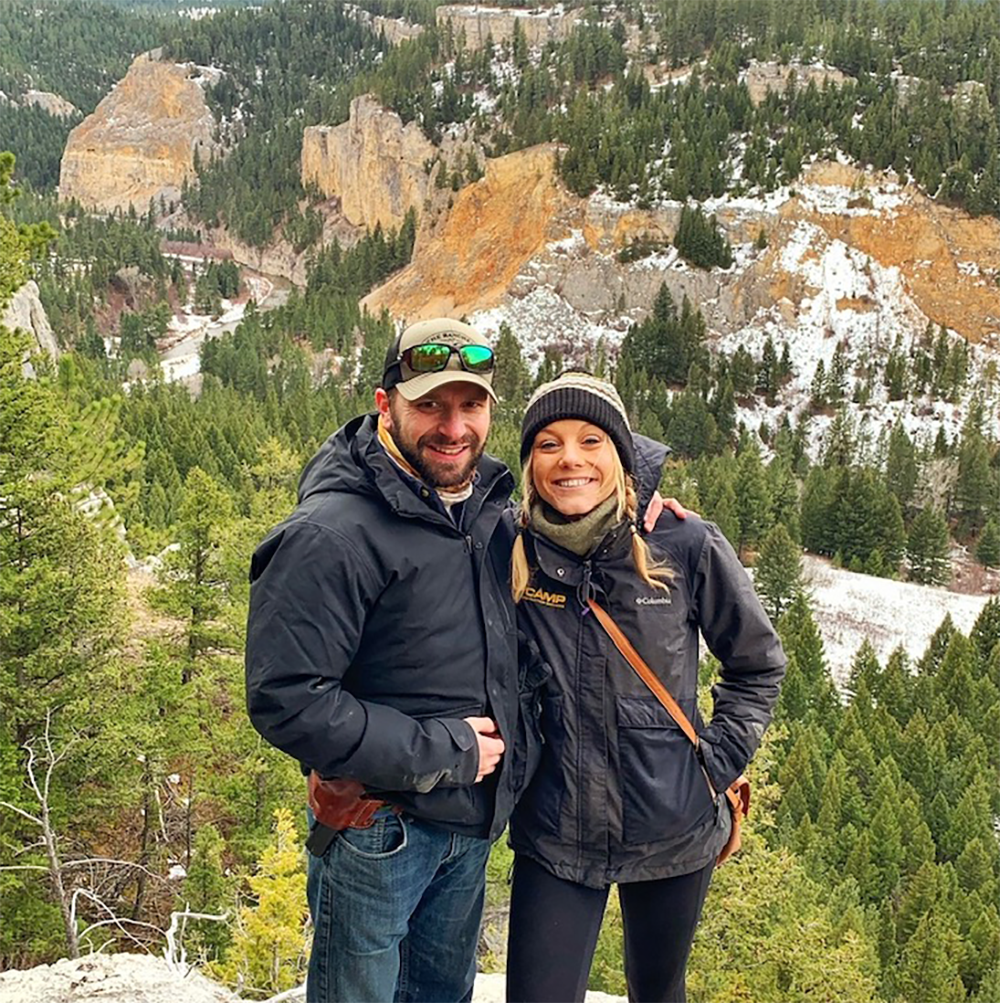 RJ CRAI - SALES MANAGER
RJ was born and raised in Connecticut.  He moved to Colorado to attend the University of Colorado in Boulder to study Architectural Design and play Ice Hockey.  After graduating, RJ moved to Montana, where he custom homes, fly fished and met his fiancee Samantha.  They decided to move to North Carolina in 2020 to be closer to family.  RJ and Samantha have 2 dogs; a 3-year-old German Shepard names Breyer and a 12-year-old mixed breed names Jack.  In his free time, RJ enjoys listening to bluegrass music, playing golf, fly fishing, camping, hiking, and mountain biking.  RJ is most excited for at Semper Fi is the opportunity to be creative in the decision making and design process to help our clients' dreams come to fruition.
---
MIKE OWENS - SUPERINTENDENT
Mike was born in Easley, SC and moved to Black Mountain when he was 7. He grew up and lived here until he left for the service.  In 1980, Mike graduated from Charles D. Owens High School and went straight into the Navy. After being honorably discharged, Mike made a lateral move to the Marines. Subsequently, Mike started his career in the construction industry.  He has now been in construction for over 20 years apart for a short stint in the Sheriff's Office where he worked as a Training Corporal. This is where Mike met his wife Jennifer...on the right side of the bars! Jennifer is a computer forensics detective for Buncombe County and an animal lover.  Mike has 3 children - Victoria, Blake and Cera, and 2 grandchildren - Jax and Tucker.  Mike and Jennifer also have 3 dogs - Abby the Rottweiler, Petey - the beagle, and Harley - the winnie dog. When Mike isn't at work he enjoys golfing, fly-fishing, and singing.  Mike is most excited for at Semper Fi is growing with the company!
---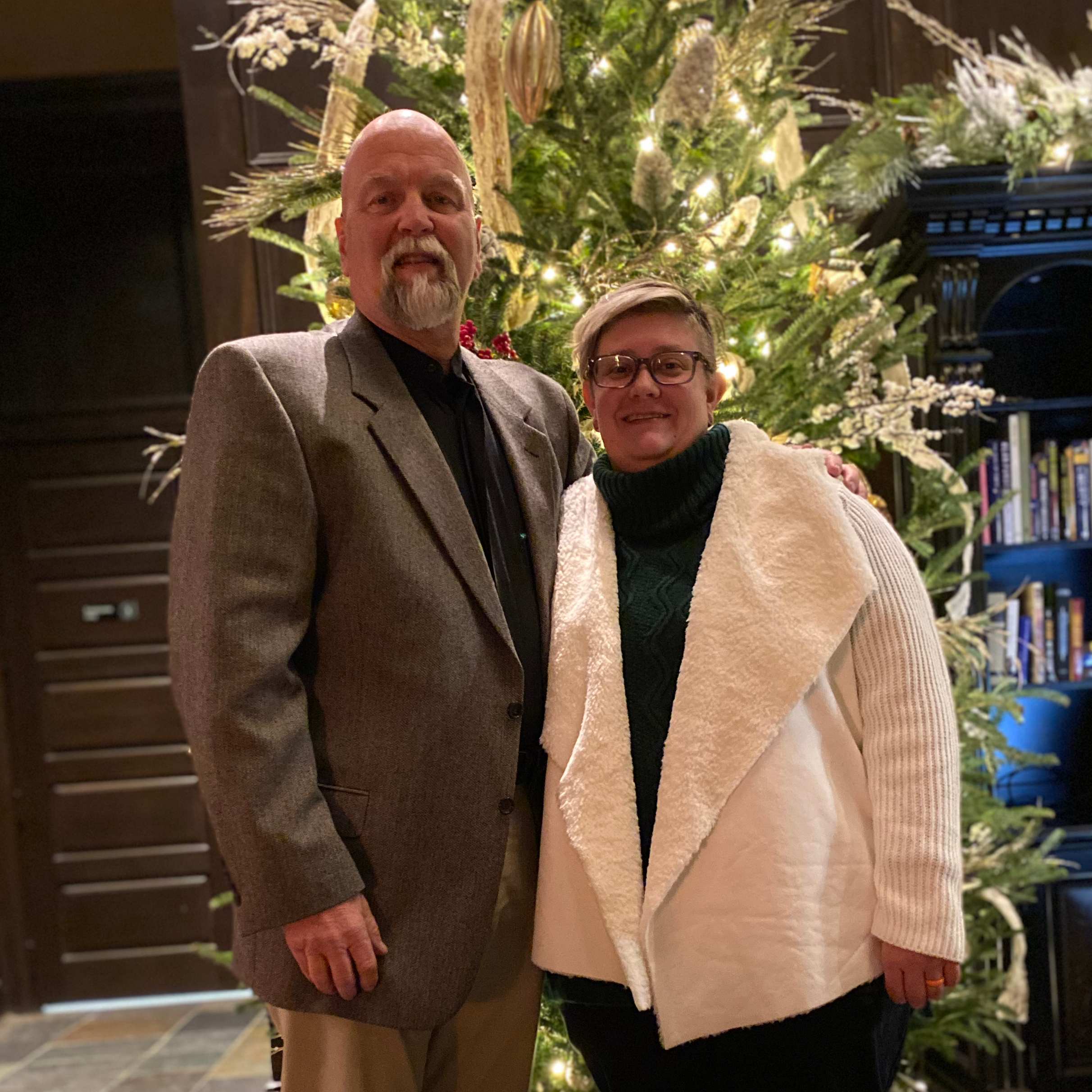 ---
---
As Always, Don't Forget to Periodically Check our Website and Social Media Sites for More Company News & Trends!
---