TOP COMPANY NEWS & TRENDS - Q2
---
The 2019 Second Quarter Newsletter from Semper Fi Custom Remodeling is available now. In this addition, see before and after pictures of our latest completed project - Hi-Vu. You can also learn about how to live and manage your stress through a remodel project. And don't forget to read about our latest company news - where we are, what we are doing, and how you can get started on your next project.
---
---
---
This couple's residence is tucked away in the woods at the top of a mountain. The back of their yard is often visited by many black bears and other wildlife, which is perfect for our client who loves to observe them poke around in her backyard. While there was a very large existing deck area that the couple could sit on and enjoy the views, the Mrs. wanted to have a screened-in porch where she could safely observe wildlife and enjoy the mountain breeze during a rainy day.
For her husband, it was all about where to put his tools. As a man who loves tinkering in a workshop, he had hardly any space to do so and often utilized his carport for his "workshop" area. An addition to the side of their house seemed to make the most sense, ultimately giving both of our client's a space for them to enjoy their hobbies.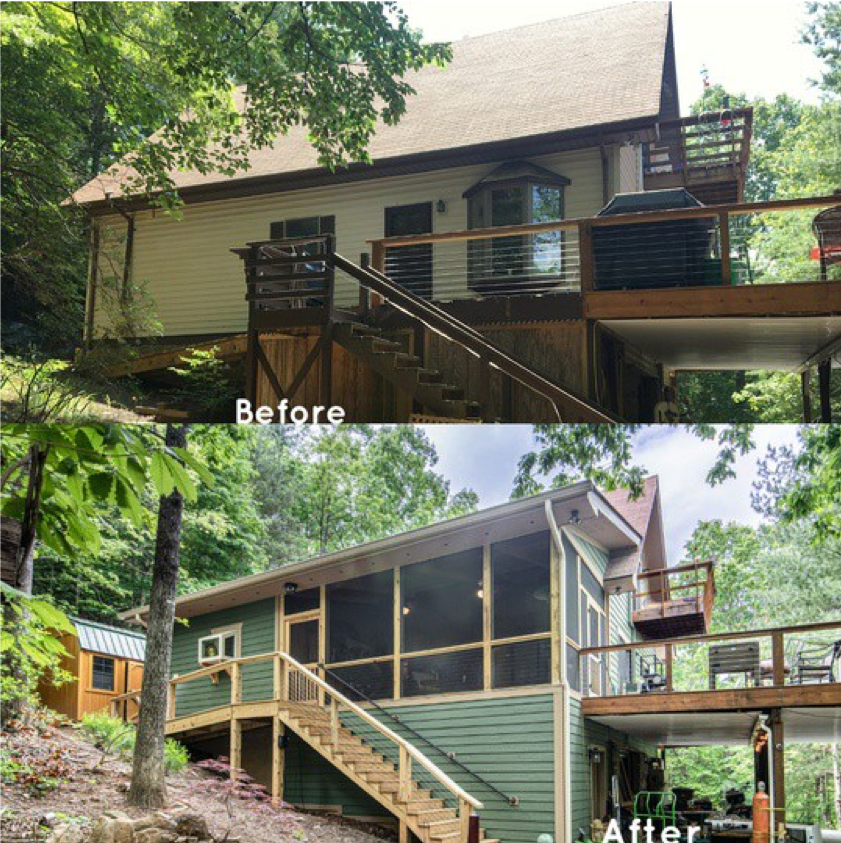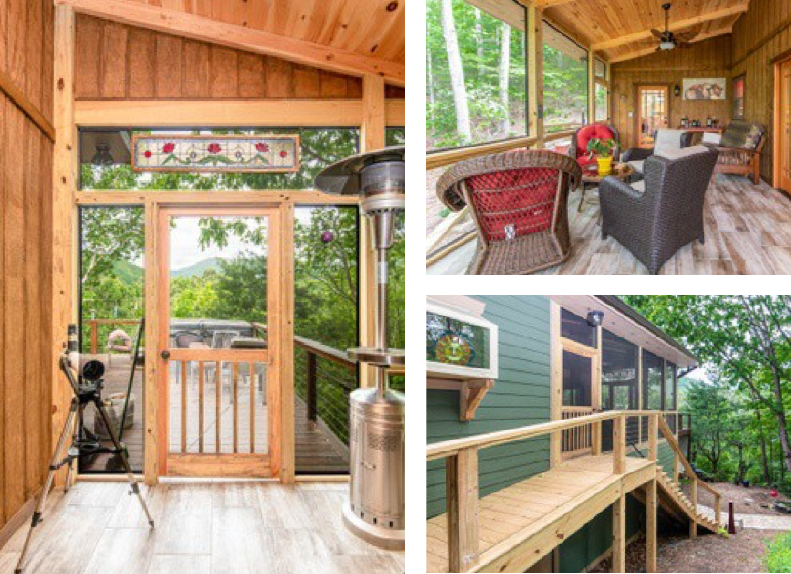 An addition would furthermore solve their problem of a cramped master suite bathroom and the absence of a proper laundry and mud room. Additionally, this couple hosts many outdoor concerts on their stage in their backyard, and they wanted a space where people could easily access both the house and the outdoor area. With our clients' hobbies in mind, a desire to make their home more functional, and with the help of a very capable designer, we were able to achieve the perfect space for this family and their friends.
With rough sawn beams and tongue and groove, this rustic addition provided a space for this couple to enjoy their home from a functional workshop to a spacious screened in porch.
Posed with one very unique issue, we had the opportunity of spontaneous creativity- to create what was essentially a deck-sized shower pan with a slight pitch, waterproofing the lower level of the addition. This allowed for the existence of both a bottom conditioned, finished space and an upstairs unconditioned space exposed to the elements.
The expanded bathroom was updated with a custom tile shower, finished with a spray-on seal giving a permanent wet-like shine, and a custom stone backsplash for the vanity. With a full home addition, our clients gained the space they needed in order to completely transform their master suite bathroom, ultimately providing them with an open, functional space.
Also, with the new addition, we were able to install an outdoor staircase to overcome the issue of accessibility from the deck to the outdoor stage area. When building the stairs, we made sure the risers were as gentle as possible and the handrail was custom built with iron pipe to provide the sturdiness and ease needed for those who cannot easily walk up the stairs.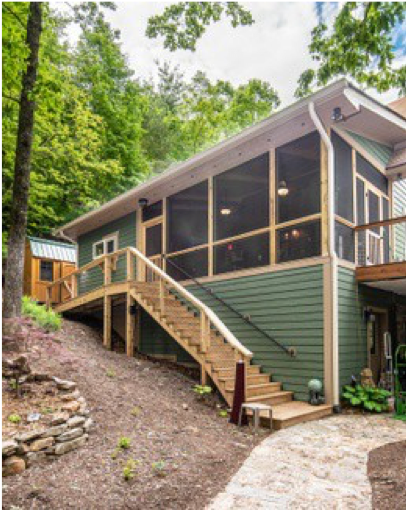 A stone pathway was designed and custom made to provide an artistic walkway to the stage area for our clients' guests. Finally, the existing vinyl siding was deteriorating, so we upgraded the entire house with Smart Side siding, giving the house an up-to-date contemporary feel.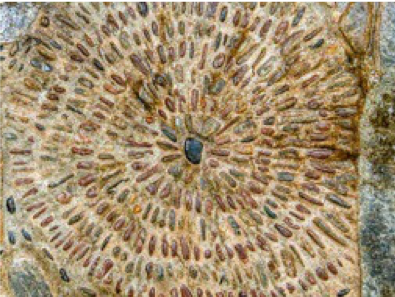 INDUSTRY NEWS: Living Through a Remodel.
---
How to Manage Stress During the Process & How a General Contractor Can Help
The National Association of Home Builders states that maintaining open lines of communication, preparing detailed questions for the pre-construction meeting, and avoiding the remodeling fever (feeling a loss of control) are some of the best ways to get through the remodeling process. It's no surprise that living in a remodel can be a stressful, emotional experience. A homeowner will feel like their lives are turned upside down, especially if they are going through a bathroom and kitchen remodel. Investing in a home at this level can also be rewarding and exciting.
David Lupberger, high-end residential remodeler and columnist for Professional Remodeler magazine, emphasizes the emotional investment for homeowners when they decide to proceed with a remodel. After all, a home is a personal reflection of who a homeowner is, and it's natural during a remodel to be victim to remodeling
fever. With over 25 years of experience in the custom home building and remodeling industry, he has observed this 'time of high anxiety' and created a chart mapping out the emotional highs and lows during each stage of the remodeling process. This Homeowner's Emotional Roller Coaster chart can help prepare a client for what to expect, not only the time frame of a typical remodel, but also the emotional toll it will take.
As custom remodelers who strive to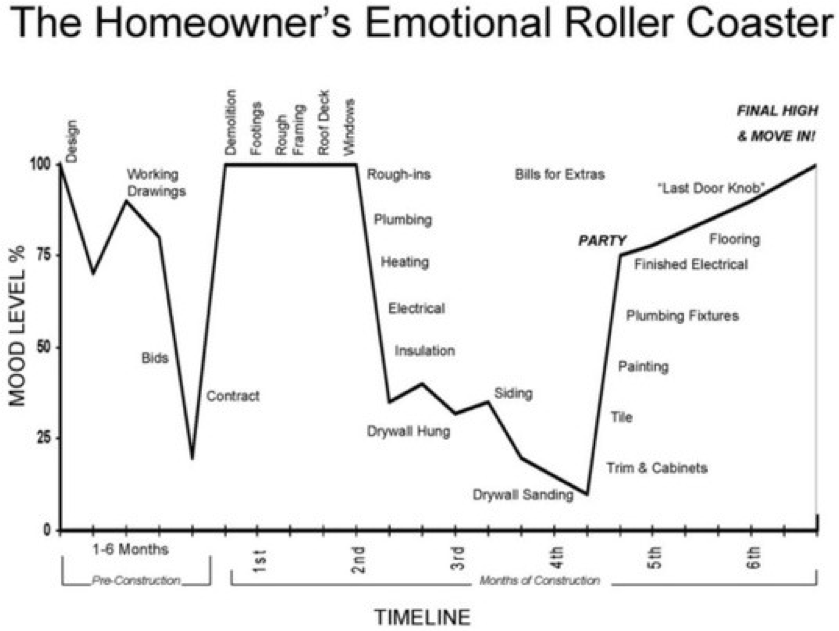 provide a client with the best overall remodeling experience, we value the emotional well-being of our clients whether they are living in their remodel or communicating with us from out of town. When Lupberger has his first appointment with a new client, he always brings out the Emotional Roller Coaster and explains to the homeowner what to expect. Furthermore, throughout that client's remodel, he will bring out the chart and ask the client where they fall out on the chart during each weekly progress meeting.
We will take a tip from David and will be implementing this Emotional Roller Coaster through each phase of our remodels to better prepare and assist our clients from start to finish, hopefully making their remodeling experience as seamless and stress-free as possible.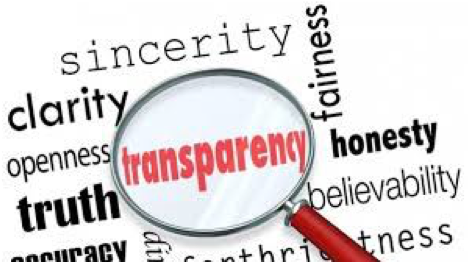 Communication and openness between you and your contractor can help prepare you for what to expect and how to manage your stress throughout the remodeling process.
Your contractor is there to help... so ask questions and be honest about where you fall on the Emotional Roller Coaster from the start of your remodel to its finish.
---
---
COMPANY NEWS: Increasing Work Load, Expanding Geographical Footprint, and Continuing Team Expansion in 2019
---
2019 is turning out to be our busiest year full of growth and expansion. Before now, our geographical focus was Montreat and Black Mountain, but with extensive marketing efforts and through great client referrals, we are taking on more and more projects expanding across all of Buncombe County.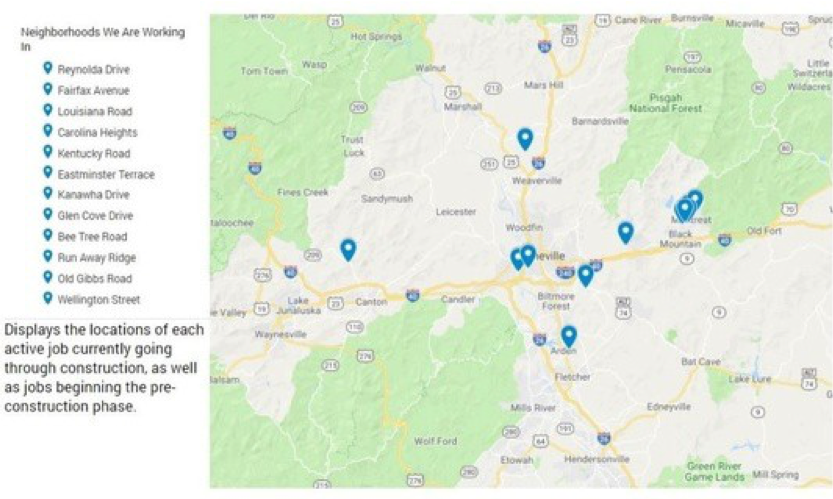 ---
---
TOP TEAM BUILDING ACTIVITY OF THE QUARTER
---
---
BUSINESS OWNERS MEET JOB SITE GRUNT WORK
For any employee, it is a pretty satisfying thing to see owners of your company doing the grunt work. Chris and Jay are no strangers to the hard work our organic carpenter crew endures as we get busier with large home and deck additions.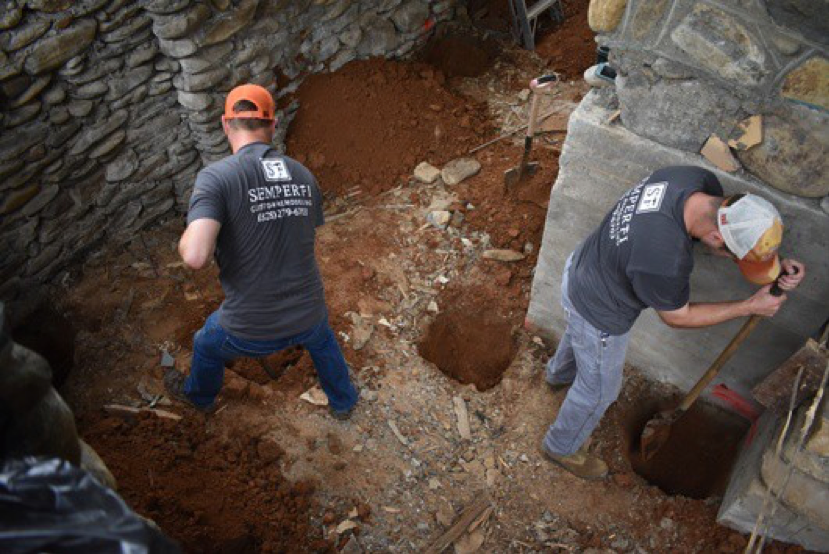 Our carpenter crew is made up of 4 guys and with a packed schedule for active jobs across all of Buncombe County, it can be hard to keep up with unexpected changes to our schedule.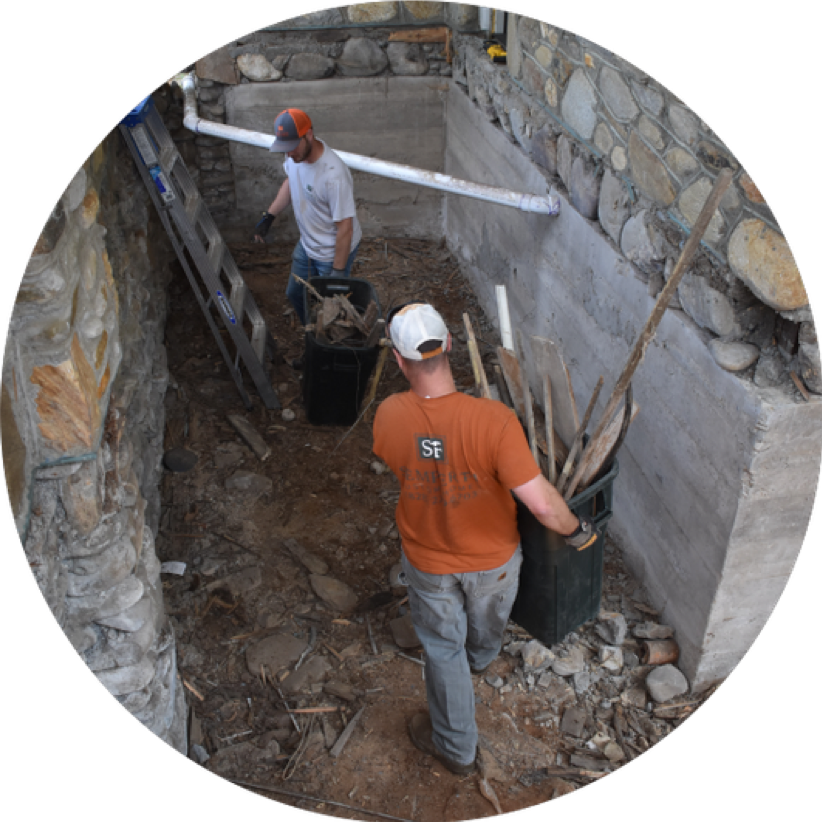 In this case, an existing deck at a job site we were close to completing was found to be structurally unsound due to rotting joists.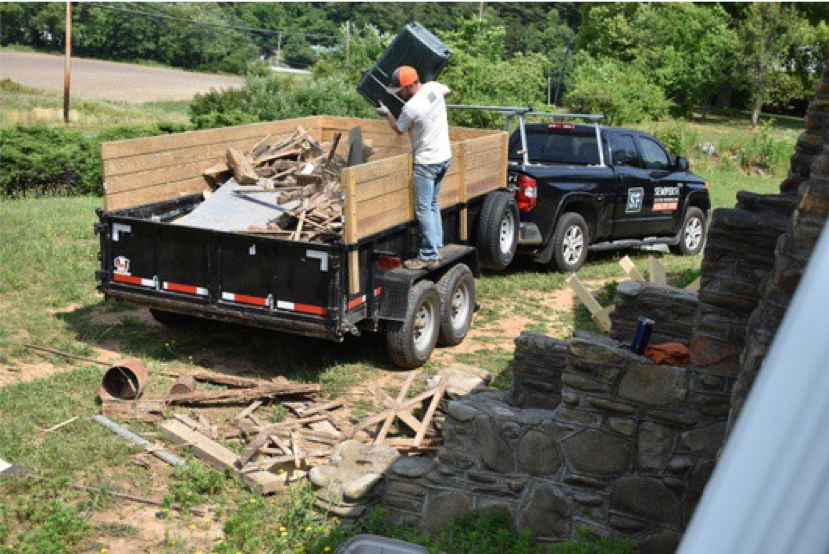 Unexpectedly rebuilding a deck is a huge hit to our schedule, and with a carpenter crew focused on multiple other job sites, Chris and Jay decided to step in and dig all 15 footers.