WELCOME TO THE FIRST ISSUE OF OUR COMPANY'S NEWSLETTER
---
We are changing quickly within a fast-paced remodeling industry. Each yearly quarter we are transforming, taking on more remodeling projects, and learning more about popular trends within our field.
Our newsletter is the perfect platform for us to share how our company has changed, what we've learned, and how we are getting involved in the most popular trends within our industry.
---
---
---
Want an easy deck refresh? Metal Balusters Might be the Way to Go...
Metal is a versatile material that can be worked into many forms and ornamental designs without losing its sturdiness. With an ability to have a variety of finishes and designs, utilization of metal balusters can set your deck apart from the rest of the neighborhood... and they'll last longer than wood balusters. From simple to ornate, rustic to elegant, metal deck balusters are an easy upgrade that complements existing styles of any home.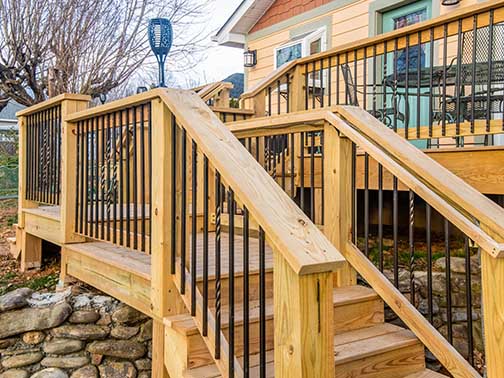 ---
With a new utilitarian addition, these clients are starting out their spring the right way. Perfect for entertaining family and friends, this custom deck has multiple entrances to both the landscape in the backyard and the newly added kitchen and dining area.
---
It was a challenging addition because we were adding on to a 1920's home. Our clients wanted the addition to match the rest of the home as best as possible. With the installation of new siding, addition of a multipurpose, functional deck, and simple, ornate balusters, we believe we achieved our client's goal of giving this home the upgrades it needed without losing the charm of the rest of the home.
In Other Decking Trends... 
---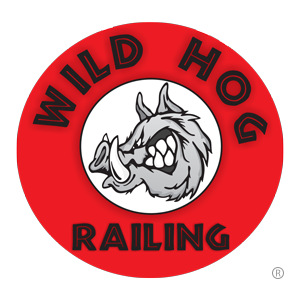 Said to be "refined with your view in mind", hog wire railing might be just what we want here in the mountains. With our clients' rolling hill and mountainous vistas, we find ourselves recommending hog wire railing more and more. Offering both visibility and durability, Wild Hog Railing is an American Made Product designed as an alternative to bulky balusters and high maintenance wood pickets and having the ability to be easily customized, it feeds our passion for freedom of creativity.
---
---
INDUSTRY NEWS: Client Demands are Driving Future Green Building Activity in the U.S.
---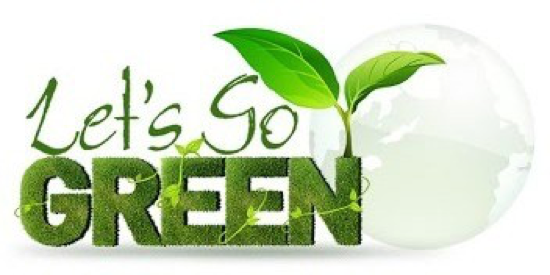 According to the World Green Building Trends 2018, green building is increasingly growing and is expected to continue as a global building trend. Specifically, in the US, an expected 45% of building professionals will participate in green projects by 2021. One of the top driving forces for this green building market is client demands, demonstrating an increasing influence from social and environmental factors across the globe.
---
---
Top Eco Building Materials Revolutionizing Residential Construction:
---


---
---
COMPANY NEWS: Aging-in-Place Certification
---
WE CONTINUE TO HONE IN ON OUR REMODELING INTERESTS ... Newly awarded the Aging-in-Place Certification, we look forward to serving our clients in the best way we know how - helping them stay in their home as long as possible.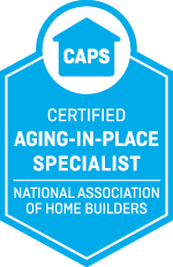 The National Association of Home Builders has recognized our educational efforts and has deemed us as Certified Aging-in- Place Specialists - a certification which is much more than meets the eye. Aging-in-Place is a fast-growing trend among builders, architects, remodelers, designers, and medical professionals. As remodelers in the Black Mountain community, we find that the majority of our clientele are among the 28% of the US population - the Baby Boomers. According to Dan Bawden, CAPS, CGR, GMB of the NAHB in his article titled What is Design for Independent Living?, the aging US population is quickly catching on to this trend due to the increasing annual costs of assisted-living facilities. The one-time expense of an Aging-in-Place remodel can save a family thousands. Our new CAPS credential proves to our clients that we can modify homes to last a lifespan.
Team Member Recognition
Welcoming the New & Thanking the Loyal
---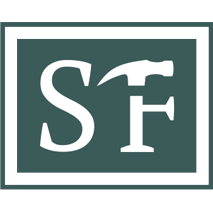 ---
Welcome to Our Semper Fi Family
Blake Burkey
Assistant Carpenter
---
Young and eager to learn everything about the remodeling and carpentry industry, Blake's eye for detail and quick problem solving, as well as his passion for the growth of this company, makes him a perfect fit for the Semper Fi Family. Blake started out at Western Carolina University as a construction and business management major. There he met his wife, Nicole Burkey, and their love for the mountains and adventure led to their decision that WNC was the place they would settle down and start their careers. Having grown up with his father, a carpenter and son of a home builder, Blake gained valuable knowledge of carpentry and assisted his father on many remodeling projects. We are lucky that Blake decided to start his carpentry career off with us and we look forward to teaching him everything he needs to know about this field.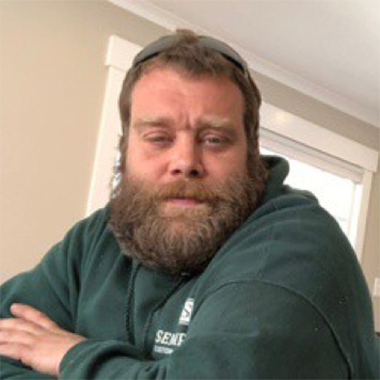 ---
Happy Anniversary
Bryan Wappes
Safety Manager & Assistant Carpenter
---
Exceeding all of our expectations, Bryan continues to grow with this company, proving his loyalty and dedication to us and what we stand for. Having started out with this company from the very start, Bryan and his client-first mindset, has helped transform who we are today. His versatility, knowledge of safety training and management, and experience in low voltage electrical work makes him a valuable asset to our team. Bryan cares a great deal about each relationship he builds, whether it is a relationship with a client, coworker, boss or friend. Bryan's ability to build strong relationships with each person he comes in contact with is one of the many traits we appreciate most about him.
Thank you, Bryan, for your loyalty over the past 2 years. We look forward to future years working along your side.
TOP TEAM BUILDING ACTIVITY OF THE QUARTER
---
THE ASHEVILLE HOME BUILDERS ASSOCIATION SPORTING CLAYS TOURNAMENT
Each member of the AHBA could enter 4 of their team members in a skeet shooting competition held on the grounds of the Biltmore Estate... and we took it as a perfect opportunity to join the fun and bond with our team. Nicole, Blake, Bryan, and Jay volunteered to represent Semper Fi and show off their shooting skills. Any team building activity is an opportunity to grow with your team, promote leadership, enhance respect for one another, and build a cohesive working relationship. We were fortunate enough for both departments of our company - administration and production - to participate. Sometimes, 2 different departments within the same company have a difficult time forming a long-lasting bond because they are often not working in the same environment as the other. We pride ourselves on having tight-knit relationships with one another regardless of our differing daily activities.
---